While Australia looks at "progressively opening up" its borders this year amid an ongoing inoculation drive, its health minister has cautioned that vaccination is "no guarantee" for reopening.
Asked at a 13 April press conference about the roll out of coronavirus vaccines, Australian health minister Greg Hunt says that opening up the country's borders "is based on a series of factors".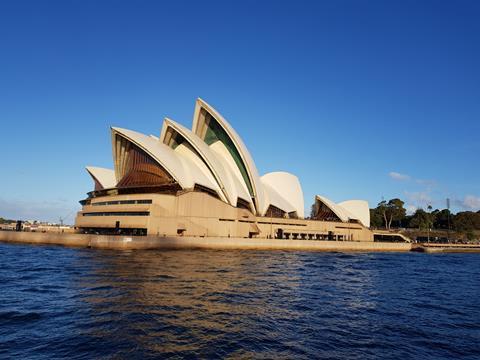 "Vaccination alone is no guarantee that you can open up," he told reporters, adding that even if the whole country had been inoculated, "you couldn't just open borders".
Among other factors Hunt says should be examined include virus transmission, viral longevity, as well as the situation around the world.
Still, he says the decision to reopen borders lies with prime minister Scott Morrison, as well as premiers and chief ministers of various Australian states.
Hunt's comments come less than a week before Australia kicks off a long-awaited travel bubble arrangement with neighbouring New Zealand.
Australia and New Zealand will have a go again at quarantine-free travel arrangements from 19 April, the latest in a string of attempts of restarting trans-Tasman leisure travel.
The announcement sparked a surge in ticket sales on flights between the two countries, with carriers on both sides of the Tasman Sea adding capacity from 19 April.
Hunt's comments on also came on the same day his colleague, Australian trade minister Dan Tehan, said that the country will expand travel bubble arrangements "where it is safe to do so", and in a "systematic approach".
Australia has previously said it was eyeing travel bubbles with countries in the region that have largely been successful in controlling the coronavirus outbreak, such as Singapore and Vietnam.
Australia's international borders remain generally shut, with only Australian citizens, permanent residents, as well as selected visa holders allowed into the country. Flag carrier Qantas has also said it is looking at resuming most of its international flights at the end of October this year.