Vietnam has given the green light for the Boeing 737 Max to transit through its airspace, but stopped short of an outright approval for the type's return to service.
Vietnamese state media reports, citing the country's transport ministry, state that the ministry approved a proposal from the Civil Aviation Authority of Vietnam (CAAV), after studying the safety and resumption of operations of the 737 Max in other countries.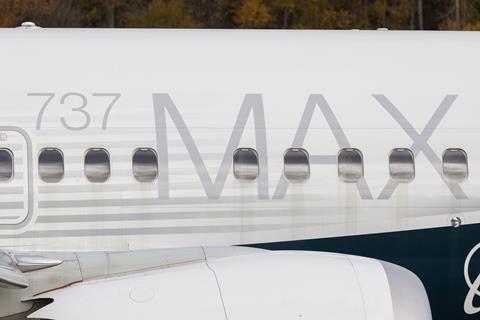 The CAAV submitted a proposal in early March to allow the 737 Max to transit through its airspace.
The 737 Max remains grounded in Vietnam, following two fatal crashes in 2018 and 2019.
The CAAV disclosed in March that it was in communication with its counterparts in China and Russia on the lifting of the type's grounding. Once China and Russia have allowed the 737 Max to resume operations, the CAAV says it will propose allowing the 737 Max to operate into the country.
While no Vietnamese operators currently operate the type, low-cost carrier VietJet has a significant 737 Max orderbook — Cirium fleets data shows it has 200 examples on order.
In the latest development, Vietnam's transport ministry is reported to have told the CAAV to continue monitoring the situation surrounding the 737 Max's return to service globally, before it considers lifting the flight ban.
Across Asia-Pacific, the lifting of the Max's grounding is slowly gathering steam: Australia in late-February cleared the aircraft to resume operations, with New Zealand following suit days later. Fiji in April lifted the Max's grounding, paving the way for flag carrier Fiji Airways to resume operations.