The Civil Aviation Authority of Vietnam has called on the country's major carriers to stop the sale of domestic flight tickets, as the government drafts a pandemic management plan for transport operators.
A CAAV notice issued on 28 September called for the suspension to last "until further notice", essentially an extension of orders first issued in late-July.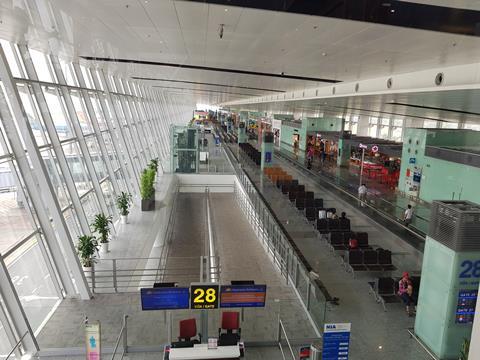 "The Ministry of Transport is currently developing a plan to organise passenger transport activities [including aviation, railway, as well as maritime] during the time of…easing of [pandemic] measures," the CAAV adds, without giving further details.
The announcement comes as coronavirus infections in the country — once seen to be managing the pandemic well — dip to a two-month low, after a particularly fatal wave in the middle of the year.
As of 28 September, Vietnam reported more than 4,500 new coronavirus infections — the lowest since late-July. Ho Chi Minh City, the epicentre of the latest coronavirus wave in the country, is also set to ease a long-drawn lockdown by the end of September.
Vietnam first curtailed ticket sales in late-July, before extending it again a month later, as the wave of infections showed no signs of easing.
The CAAV's notice also comes two weeks after it detailed plans for airlines to resume domestic flying, under a three-stage plan mainly involving capacity limits.
It is unclear if the latest development will impact plans to ease domestic flying restrictions.