Plans to restart quarantine-free travel between Australia and New Zealand are in disarray as Wellington rules out resuming the travel bubble with its closest neighbour this year.
Consequently, flag carrier Air New Zealand says it is cancelling "more than 1,000 flights" between both countries through the end of the year, with more than 20,000 customers likely to be impacted.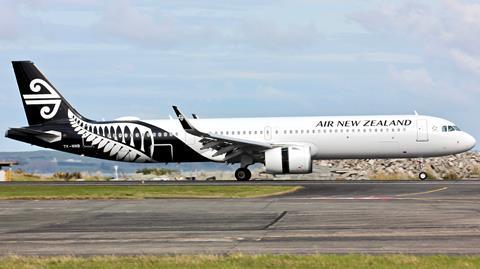 The Trans-Tasman bubble — the first such arrangement in the Asia-Pacific region to launch — started in April. The bubble has been paused on several occasions since its launch, though most of these were at state level.
However, a spike in coronavirus infections in both countries has led to a prolonged suspension of travel arrangements since July.
Since then, Australia has moved forward to reopen its borders, first allowing overseas Australians and students to return, before gradually reopening for tourists and visitors.
Calling the latest cancellations a "difficult decision" to make, Air New Zealand chief customer and sales officer Leanne Geraghty says: "This will be particularly tough news for families and friends who were hoping to catch up over Christmas. I appreciate how difficult this news will be, but our hands are tied until border restrictions ease, and we receive further clarity from the New Zealand government."
The carrier in September flagged the potential financial impact from the prolonged suspension: it estimated a monthly revenue hit of NZ$25 million ($17.5 million).
New Zealand's border controls are among the world's strictest, implemented since the start of the coronavirus pandemic to keep the virus out.
While the country has moved towards endemic coronavirus, its strict border restrictions still remain — including making fully-vaccinated New Zealanders returning from abroad serve two weeks' quarantine.
Wellington has come under fire in recent months over its lack of clarity about reopening. Outgoing Auckland airport chief Adrian Littlewood recently pressed the government for a concrete timeline to reopen the country.