Airbus confirms it has terminated a contract to sell 50 A321neos to Qatar Airways, a move coming amid an ongoing dispute between the companies over alleged A350 quality issues.
Airbus does not specify why it took the step of cancelling the order, saying only that the move is "in accordance with our rights."
Asked if the move relates to the A350 dispute, Airbus declines to comment.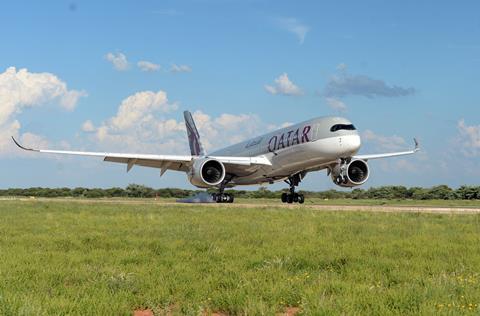 Qatar in 2017 ordered 50 A321neos. Airbus was scheduled to deliver the jets between late 2022 and late 2027, according to Cirium fleets data.
Airbus and Qatar have been locked in an increasingly intense spat related to A350 paint quality.
News broke last year that Qatar grounded 13 of its A350s due to concern that surface paint was degrading faster than it should. Qatar said it took the step following "the explicit written instruction of its regulator". The airline later said it increased to 21 the number of grounded A350s.
Airbus has said the claims about paint quality problems are inaccurate. It said Qatar continued to "misrepresent" the issue.
In December 2021, Qatar took legal action, filing proceedings against Airbus in London's High Court.