Aircraft lessor Avolon has cancelled orders for another 27 Boeing 737 Max, striking another blow to Boeing's backlog as the airframer works to get the Max back in the skies.
The 27 cancellations, disclosed by Avolon in a 7 July second quarter business update, add to 75 Max cancellations that the Dublin-based lessor announced in April.
Avolon has now nixed a total of 102 Max orders.
Including the latest cancellations, Avolon still holds orders for 37 737 Max, according to Boeing. That figure is 18 fewer than the 55 Max orders Avolon held after the April cancellations.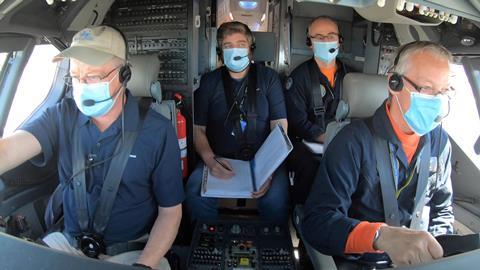 The figures suggest nine of the 27 cancellations were for aircraft Avolon had intended to purchase from third parties, possibly through sale-leaseback deals with airlines.
Avolon, however, did not respond to a request for more information.
"In light of the Covid-19 pandemic, we continue to work with our customers to balance supply and demand with market realities, especially in the leasing sector," Boeing says in response to Avolon's latest cancellations. "We have come to an agreement with Avolon to further restructure their order book. We appreciate Avolon's ongoing commitment to the 737 family through their outstanding orders."
Boeing has been beset by a string of recent Max cancellations. In late June, Norwegian cancelled orders for 92 Max, and already this month lessor BOC Aviation cancelled 30 Max orders.
Year to date, Boeing's customers have cancelled roughly 450 Max orders, according to disclosures and Boeing data.
Airlines and lessors have cancelled some 450 Max orders since the start of 2020
Customer
Cancelled Max orders
Air Canada
11
Air Lease*
9*
Aviation Capital Group
3
Avolon*
102*
BOC Aviation
30
CDB Aviation
29
CIT Aerospace
1
GECAS
73
Gol
34
Japan Investment Advisor
10
Norwegian
92
Oman Air*
10*
Smartwings
5
Unnamed customers
53
Total*
462*
* Air Lease converted nine Max orders to three 787s. Avolon has cancelled 102 Max, but only 93 orders with Boeing. Oman converted 10 Max orders to three 787s.
Source: Airline announcements, Boeing data and Cirium fleets data.
But Boeing has been making progress with the Max's certification.
Last week, the FAA completed three days of Max certification flights during which pilots and engineers evaluated Boeing's proposed changes to the aircraft's troubled automatic flight control system called the Maneuvering Characteristics Augmentation Systems (MCAS).
Investigators implicated that system as a factor contributing to two crashes that killed 346 people and spurred the grounding, which has been in place since March 2019.
Prior to lifting the grounding, the FAA still must approve pilot training standards and Boeing's final design documentation.
Boeing has said it expects Max deliveries will resume in the third quarter.