Boeing's 737 Max 10 lifted off from Renton Municipal airport at 10:07 local time on 18 June, beginning a maiden flight expected to last 2h.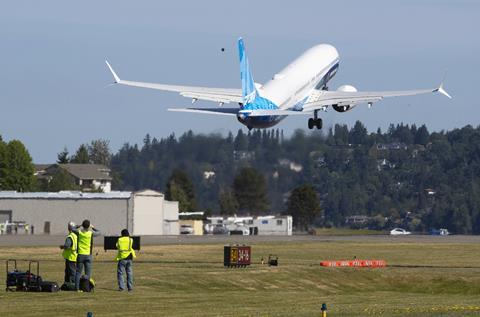 Under clear skies, the aircraft (registration N27751) took off to the north on a flight plan expected to bring it over Everett and then east toward Spokane, according to pool reports.
According to the plan, the jet will then fly between Spokane and Moses Lake, where it will conduct a touch-and-go, and land at about noon at Boeing Field in Seattle.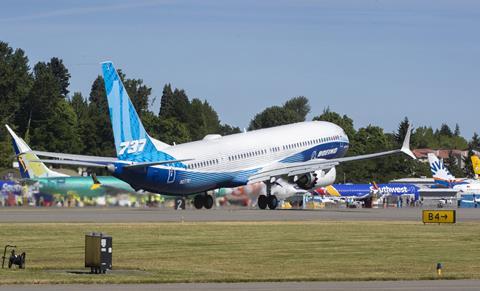 A few hundred Boeing staffers were on hand to watch the take-off at Renton airport, among them Boeing Commercial Airplanes chief executive Stan Deal.
The first flight kicks off the Max 10's certification programme. Boeing aims to deliver the first -10 in 2023.
The company had previously expected to deliver the first -10 in 2020 but delayed the timeline amid the Max grounding and Covid-19 pandemic.