Boeing has handed over a 787-10 to United Airlines but says its broader pause on deliveries of the widebody type remains in effect.
The company on 23 February revealed it had halted deliveries after discovering what it called an "an analysis error by our supplier related to the 787 forward-pressure bulkhead".
More specifically, Boeing says the halt actually involves a stoppage of 787s receiving airworthiness certificates, which the jets require prior to delivery.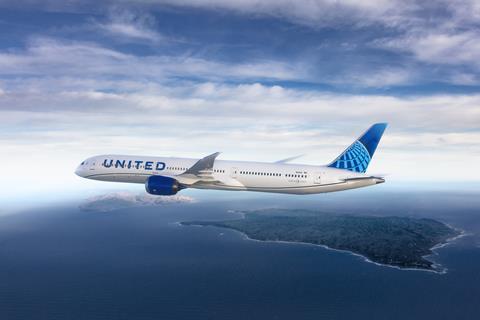 On 27 February, Boeing did deliver a 787-10 to United, but the company says that aircraft received its airworthiness certificate ahead of the pause, making it eligible for being released to United, Boeing says.
The pause on issuance by the FAA of 787 airworthiness certificates remains in effect, it adds.
United's latest 787-10 – registration N17015 – is scheduled to fly today from Everett near Seattle to Denver, where United has a hub, according to flight tracking websites.
Boeing's 787 programme had been on an upswing since August 2022, when Boeing resumed deliveries following a pause lasting most of the proceeding 22 months. The company had stopped delivering the jets due to issues involving fuselage panels and pressure bulkheads not meeting specifications.
But on 23 February Boeing revealed the latest hiccup. "We notified the FAA and have paused 787 deliveries while we complete the required analysis and documentation," the company said.
Boeing has not disclosed more details about the issue but insists it does not pose a risk to aircraft already flying and says affected aircraft will not likely need rework.
Spirit AeroSystems, the Wichita company that supplies Boeing with 787 fuselage structures, says it "will continue working with Boeing to better understand the specific issue and work cooperatively with them in order to resume 787 deliveries".
"We have provided all of the information that Boeing requested on the 787 over the last two years. Based on the information we currently have and our interactions with Boeing to date, we believe it is too early to assert there was an 'analysis error' by Spirit," it adds.