A European staffing company is reportedly hiring some 160 pilots to assist Boeing's customers with various aircraft models, including the 737 Max.
Reuters reports that Isle of Man-based pilot personnel shop CCL Aviation is hiring the "Global Engagement Pilots" on Boeing's behalf.
The news outlet reports that the pilots will help Boeing ensure its 737 Max jet returns to service smoothly, and build trust with customers.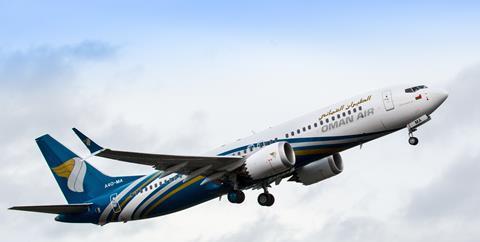 A source familiar with the hiring stresses that the pilots will assist with all Boeing's passenger aircraft models, not just the 737 Max.
They will be embedded with Boeing's customers, providing expertise on training, flight operations and other topics, and observing operations, the source adds.
Boeing declines to comment specifically about the hiring.
"We continue to work closely with global regulators and customers to safely return the 737-8 and 737-9 to service worldwide," the company says.
Boeing has recently been "expanding its use of contract pilots" employed by CCL, the Society of Professional Engineering Employees in Aerospace (SPEEA), which represents Boeing pilots, said in September.
At the time, SPEEA disclosed that Boeing had laid off seven "flight training airplane pilots", whose jobs involved helping airlines operate aircraft that are new to their fleets.
That role is different from the role of the newly hired 160 pilots, a source confirms.
SPEEA said, "CCL contract pilots will do nearly all simulator and in-flight training involved in the 737 Max return to service."