Boeing is again delivering 767s, having restarted handovers after a pause due to quality issues affecting commercial and military versions of the widebody jets.
The US manufacturer on 5 April confirmed that deliveries of the type have resumed but did not provide additional information.
Cirium fleets data, however, shows that Boeing handed over a 767-300ER freighter to US package-delivery giant FedEx on 24 March.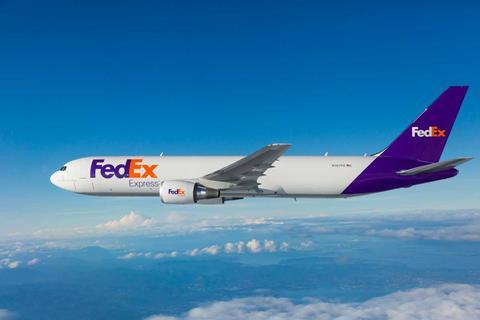 Boeing's 767 delivery pause became evident early last month after the company said it was working to address what it called a "quality issue" affecting its two remaining in-production 767 variants: -300ER freighters and KC-46 aerial refueling tankers.
"Through Boeing's standard process, a quality issue was identified on some 767/KC-46 tanker components," Boeing said on 7 March. "We are continuing to work through our process with our supplier, regulator and customers to resolve the issue."
Boeing Commercial Airplanes chief executive Stan Deal said last week that the problem involved a "paint adhesion issue", according to a Reuters report.
Prior to the 24 March shipment, Boeing last delivered a 767 in December 2022, also to FedEx, according to the airframer's data.
The company is expected to disclose its March aircraft order and delivery figures on 11 April.