Boeing's total aircraft orders tumbled by roughly 800 jets in the last 12 months, bringing an abrupt end to the company's remarkable sales successes in the preceding decade.
The backlog losses reflect a pile of cancellations offset by far fewer orders, at a time when the pandemic sunk new-jet demand and Boeing worked to overcome the 737 Max's travails.
At the end of March, Boeing's number of total orders stood at about 17,000 aircraft, including jets already delivered and 4,054 aircraft in its backlog.
That is down from the 17,835 total orders, including 5,049 in the backlog, that Boeing held at the end of March 2020, company data shows.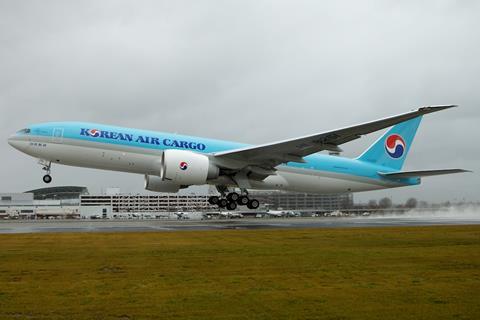 The one-year change reflects the removal of firm orders for about 1,200 jets, including cancelled orders for some 670 aircraft and another 550 that Boeing shifted from its backlog into an accounting bucket. That bucket is reserved for sales that Boeing suspects will not close due to factors including customers' financial condition.
Boeing partly offset those losses with new orders for 417 aircraft during the last year.
The backlog slide contrasts sharply with Boeing's stream of sales successes in the decade preceding the March 2019 737 Max grounding. Its total number of aircraft orders nearly doubled from 9,597 at the end of 2008 to 18,229 at the end of 2018, equating to an average annual gain of some 860 orders, regulatory documents show.
Meanwhile, Boeing continued ramping production of the 737 Max, hitting a high of 52 jets monthly in 2018.
All that changed when an Ethiopian Airlines 737 Max crashed shortly after take-off in March 2019 – the second crash of the type. The regulatory grounding that ensued would last 20 months, until November 2020.
Of the 1,200 cancellations and accounting adjustments made to Boeing's order total in the last year, more than 1,000 were deals for 737 Max, data shows. That figure includes about 640 cancellations and more than 400 negative accounting adjustments.
Customers across the spectrum axed deals for the narrowbody in the last year.
Major airlines like Air Canada, Copa Airlines, Virgin Australia and WestJet scrubbed orders. More recently, Turkish Airlines cancelled 50 Max orders, converting 40 of them into purchase options. Uncertainty about Norwegian's future led Boeing to shift a portion of its 92 Max orders into the uncertain accounting category.
Lessors including AerCap, Air Lease, Aviation Capital Group, Avolon, BOC Aviation, CDB Aviation, GE Capital Aviation Services and SMBC Aviation Capital have also cancelled Max deals.
However, Boeing has landed some landmark 737 Max sales of late, helping compensate for the losses. For instance, Ryanair ordered 75 Max in December 2020, United Airlines signed for 25 in February and Southwest Airlines made big news in March with orders for 100 737 Max 7s.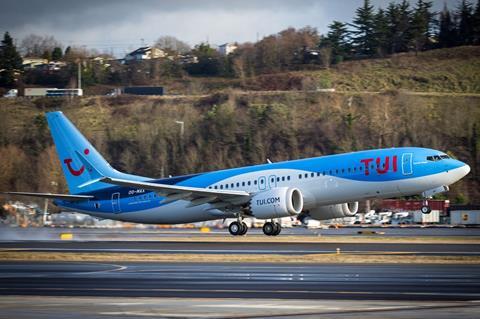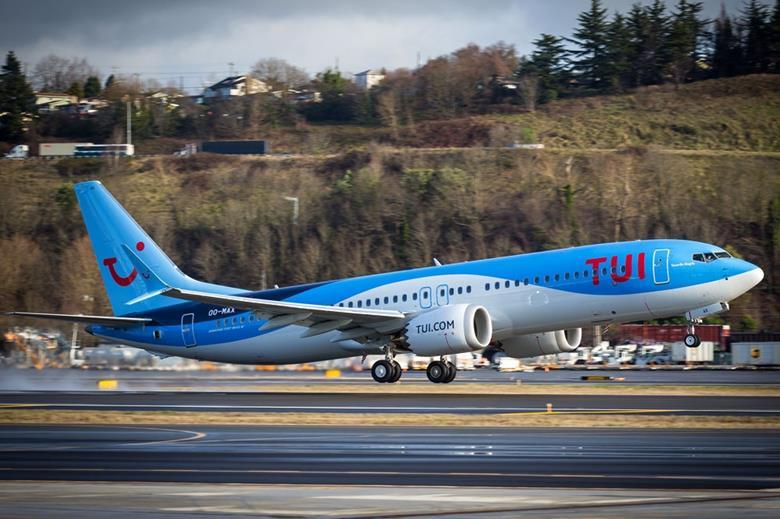 Boeing's widebody orders have also suffered amid a pandemic that has had outsized impact on international long-haul travel.
Widebodies accounted for about 140 of the 1,200 aircraft erased from Boeing's books since March 2020, data shows. Of those, about 30 are widebody cancellations and the balance are accounting adjustments.
The company has, however, offset a large part of those losses with new orders.
Boeing's total 767 orders, when accounting for removals and orders, increased by 36 aircraft in the last year. Likewise, its number of 747 orders increased by five aircraft during the last 12 months, though Boeing has said it will end 747 production in 2022. The 767 and 747 gains come amid comparatively strong demand for cargo jets.
The 777 programme slipped by 67 jets and the 787 programme declined by 47 aircraft in the same period, data shows.
The 787 programme has suffered the additional pressure of quality issues that became known in 2020 and that led Boeing to halt 787 deliveries between November 2020 and March.