Boeing's shareholders re-elected ten company board members, including chair Lawrence Kellner, to another term on 20 April, while rejecting a proposal to require the company disclose more lobbying details.
The votes, which came during the company's annual shareholder meeting, reaffirmed shareholders' confidence in Boeing's management team even amid pressure stemming from the 737 Max crisis.
Some investors had been seeking a broader shake-up, including the removal of Kellner. They had also sought to force Boeing to detail how and where it spends money to influence legislation and regulation.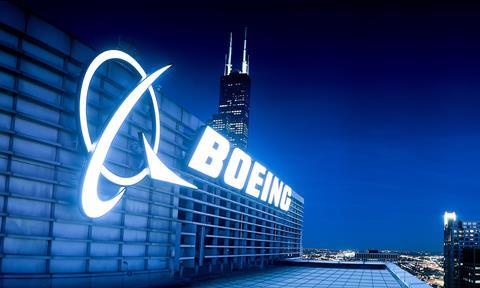 One shareholder recently submitted a recommendation from advisory firm Glass Lewis that shareholders deny another term for Kellner and another longtime board member, Edmund Giambastiani.
That recommendation alleged that Kellner and Giambastiani were partly responsible for risk-assessment and management failures that contributed to the 737 Max's troubles, Lewis Glass said, according to a document filed with US securities regulators.
Still, shareholders voted by an 83% margin to grant Kellner, the former chief executive of Continental Airlines, another one-year term.
Kellner has sat on Boeing's board since 2011 and became board chair in 2019 after David Calhoun stepped down to become Boeing CEO.
Investors also approved another one-year term for Giambastiani, who heads Boeing's safety committee, and eight other existing Boeing board members.
On 20 April, the number of seats on Boeing's board declined from 12 to 10. The change came with the 20 April departure of two former board members: Art Collins, the once Medtronic CEO who had sat on Boeing's board since 2007, and Susan Schwab, a former US trade representative who had been a board member since 2010.
Though the board remains intact, Boeing on 20 April announced a major top-level shift: the pending retirement of Boeing CFO Greg Smith.
Smith will leave the company on 9 July.
By a 63% margin, shareholders rejected a proposal that would have required Boeing publish an annual report detailing lobbying activities, including lobbying payments.
The proposal alleged that "after the 737 Max jet crashes, Boeing's lobbying and ties with the Federal Aviation Administration have raised questions of regulatory capture and lapses in oversight".
"We are concerned that Boeing's lack of disclosure presents additional reputational risk when its lobbying contradicts company public positions," said shareholders behind the proposal.
Boeing had urged shareholders to reject the measure, saying the company already "maintains robust policies and procedures to promote the transparency and of its lobbying and advocacy activities".