Boeing is shuffling some top commercial aircraft engineering positions, starting with making chief commercial engineer Lynne Hopper its next vice-president and general manager for engineering strategy and operations.
Hopper will succeed Pat Schirmer, who is retiring this autumn after working at Boeing for 35 years, the Chicago-based airframer's chief engineer Greg Hyslop says in a 23 August email to staff.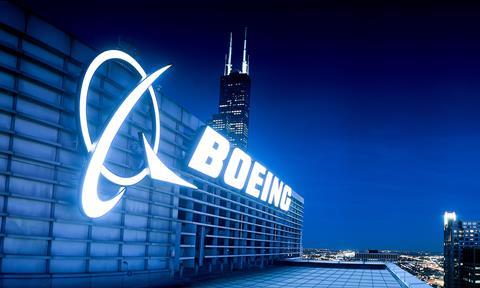 Schirmer had been the first executive to lead engineering strategy and operations, a role in which he "laid the foundation for our engineering functional organisation, design practices, model-based engineering, development excellence and our overall strategy," Hyslop says.
Hopper led Boeing Commercial Aircraft engineering "through what is arguable the most-challenging time in Boeing's 105-year history". That period included the 737 Max re-certification, and work related to helping the company stabilise its broader production system amid the recent downturn, Hyslop's email adds.
Howard McKenzie, who has been chief engineer of Boeing Global Services (BGS), will succeed Hopper as Boeing Commercial Aircraft chief engineer
McKenzie, a 33-year Boeing staffer, led some 7,000 staff as engineering chief of BGS and previously was 777 chief project engineer.
Tony Hagen, a 32-year Boeing veteran, will succeed McKenzie as head of BGS engineering. He is currently vice-president of airplane programmes, fabrication and supply chain engineering, and has overseen engineering teams working on the 737, 747, 767, 777 and 787 programmes.