Boeing reportedly intends to move its corporate headquarters to the Washington, DC area from Chicago, reflecting the company's ambition to be closer to government customers.
The Wall Street Journal reported the news on 5 May citing unnamed sources familiar with the matter.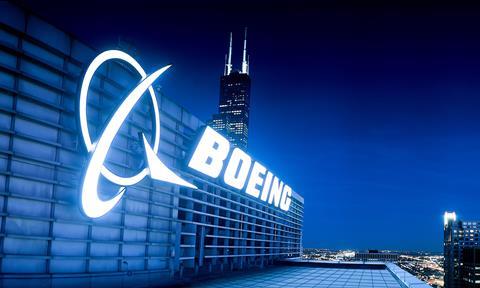 Boeing did not immediately respond to a request for comment. FlightGlobal has not independently verified the report.
The company plans to move to the Washington, DC suburb of Arlington, Virginia, which is a hub for government contractors, according to the report.
It adds that Boeing, which already maintains offices in that area, intends to announce the move as soon as next week.
Boeing's corporate headquarters has been in Chicago since 2001, when the company moved there from Seattle.
In October 2021, Reuters reported that Boeing's Chicago headquarters had become what one source called "a ghost town".
That report said many of Boeing's top executives were working primarily on the East and West Coasts, and that Boeing's focus had shifted to fixing problems at its aircraft factories in the Seattle region and in North Charleston, South Carolina.