Boeing will resume deliveries of its beleaguered 787 Dreamliner "in the coming days", according to the FAA.
"Boeing has made the necessary changes to ensure that the 787 Dreamliner meets all certification standards," the US aviation regulator said on 8 August. "The FAA will inspect each aircraft before an airworthiness certificate is issued and cleared for delivery. We expect deliveries to resume in the coming days."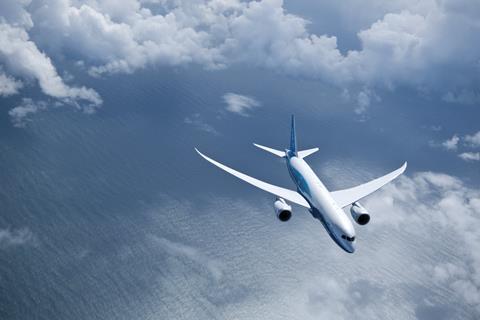 Boeing did not immediately respond to a request for comment.
The airframer has not delivered 787s for most of the last 21 months due to manufacturing quality issues largely involving gaps between fuselage sections being larger than specified.
The issue spurred a broad review by the Federal Aviation Administration, which has heightened its regulatory oversight since taking criticism for its certification of the 737 Max.
Boeing needs the US regulator to approve 787 rework before resuming deliveries.
The 787 delivery halt came as Boeing stopped making 787s at what had been its prime manufacturing facility in Everett, leaving its North Charleston, South Carolina facility as its sole production site for the wide-body aircraft.
On 27 July, chief executive David Calhoun told investors on the company's quarterly results call that it was "on the verge of returning to the [787] delivery process" without specifying a timeline. A week earlier, Boeing customer American Airlines hinted at a possible delivery timeline, saying it expected Boeing to resume deliveries of the type "this quarter".
Boeing will report July orders and deliveries on 9 August.