Boeing delivered six aircraft in April, bringing its deliveries in the first four months of the year to 56, a 67% slide from the January-April period last year.
The April delivery figures reflect the 737 Max grounding and the much broader impact of a downturn that slammed the entire civil aerospace sector, hammering airlines, airframers, suppliers, service providers and most other companies in the chain.
Chicago-based Boeing's backlog declined in April as customers cancelled orders for 108 737 Max.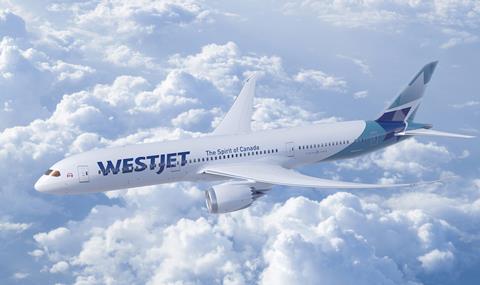 Those include 98 already disclosed Max terminations (69 by lessor GE Capital Aviation Services and 29 by Chinese lessor CDB Aviation), plus 10 Max canceled by unnamed customers, according to Boeing.
Boeing trimmed its backlog by another 101 jets, including 99 737 Max and two 787s, to comply with accounting standards. The company still holds sales contracts for those aircraft but has less confidence the sales will close.
Boeing's backlog stood at 4,834 aircraft at the end of April, down from 5,049 one month earlier.
The manufacturer stresses that the slumping delivery figures highlight market realities and its own efforts to help airline customers adjust. Airlines globally have scrambled to ground thousands of jets as the coronavirus obliterated air travel demand.
Showing a similar trend, Airbus delivered 14 aircraft in April, down 80% year-on-year.
Boeing likewise attributes April's Max cancellations to market conditions and efforts to assist customers. But, it notes those terminations and others this year will ease backlog pressure, helping it more quickly get deliveries on track once the grounding lifts.
Boeing's six April deliveries included one 737NG-based maritime surveillance aircraft, one 777 and four 787s.
By comparison, the airframer delivered 23 aircraft in April 2019 – a month also skewed by the 737 Max grounding, which occurred in March 2019.
The 56 jet deliveries in the first four months of 2020 compared to 172 deliveries in the same period last year.
Boeing has received orders for 49 jets this year, but cancellations and conversions bring its year-to-date net orders to negative 255, it says.