Montreal airframer Bombardier lost $377 million in the third quarter of 2021 but saw a 17% bump in business jet revenue amid surging demand for private aircraft.
The company reported its results for the quarter on 28 October.
It says it made significant progress in clearing its debt obligations for the next several years.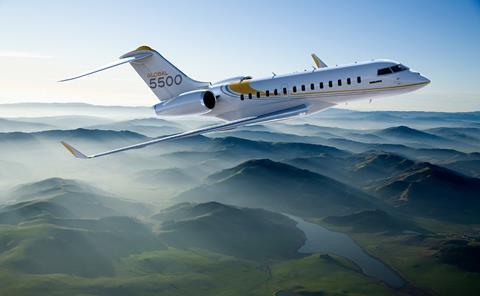 The $377 million third-quarter loss compares to a $192 million profit in the same period of 2020. But in January Bombardier divested its train business for proceeds valued at $6.3 billion, leaving it purely a business jet manufacturer.
Revenue for the period stood at $1.4 billion, 17% higher than revenue from Bombardier's business jet operation in the same period of 2020. Revenue from aircraft services also jumped 33% year on year to $310 million.
"This is mainly due to increased fleet flight hours having now surpassed 2019 levels, a clear signal that the industry is on a strong recovery path from the global shock caused by the Covid-19 pandemic," Bombardier says. "Confidence levels within the industry are at a new all-time high, indicative of the rising vaccination levels and eased travel restrictions."
Bombardier delivered 27 business jets in the third quarter, up from 24 in the same period of 2020.
The company has reduced its debt by $3 billion since the start of 2021.