Supersonic airliner developer Boom Supersonic has hired two senior executives with experience working at globally known aerospace and technology companies.
Boom has also named to its board three new members who have decades of aerospace and finance experience, the company says on 28 January.
The new executives include Boom president and chief commercial officer Kathy Savitt, and chief financial officer Joe Massaquoi.
They join Denver-based Boom as it prepares to begin flight testing a supersonic demonstrator called XB-1 in 2021.
Boom is using that jet as a step toward developing Overture, a conceptual supersonic passenger aircraft intended to carry 65-88 passengers, have 4,250nm (7,870km) range and be operational by 2030.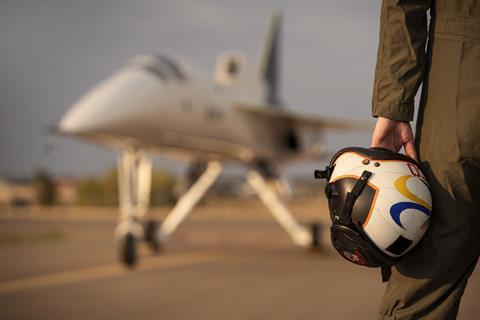 Savitt has been vice-president of strategic communications at Amazon, and chief marketing officer at both US clothing retailer American Eagle Outfitters and Yahoo.
Most recently, Savitt founded Seattle brand advisory and management consultancy Perch Partners. She has been an Alaska Air Group board member.
Massaquoi previously was CFO of auxiliary power unit developer Initium Aerospace, a Boeing-Safran joint venture created in 2019. He was Boeing's director of corporate development from 2012 to 2019 and also worked at Credit Suisse, LinkedIn shows.
Boom's new board members include former Lockheed Martin chief technology officer Ray Johnson and finance executives Michael Marks and Jacqueline Reses.
Marks was chief executive officer of electronics company Flextronics (now called Flex) until 2005, LinkedIn shows. He also helped found construction company Keterra and finance firms Riverwood Capital and WRVI Capital.
Reses has been executive chair of Square Financial Services, Yahoo's chief development officer and an Alibaba board member.