Despite recent positive momentum in its commercial aircraft business, Boeing lost $3.3 billion in the third quarter of 2022 as heavy losses in its defence unit took their toll.
While boosted by the resumption of 787 deliveries, Boeing Commercial Airplanes contributed to the negative third-quarter result with a $643 million operating loss, the manufacturer reported on 26 October.
"We continue to make important strides in our turnaround and remain focused on our performance," says Boeing chief executive David Calhoun. "At the same time, revenue and earnings were significantly impacted by losses on our fixed-price defence development programmes."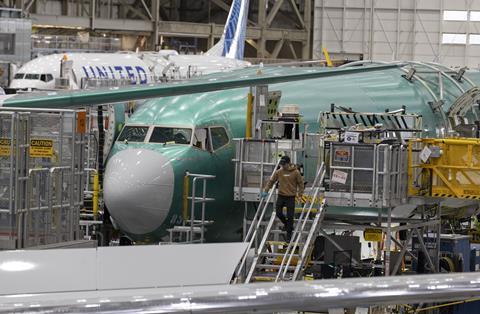 The $3.3 billion loss came as the company's third-quarter revenue slipped 4% year on year to $16 billion and costs shot up 24%, to $16.8 billion.
By comparison, Boeing lost $132 million in the same period of 2021 and turned a $160 million profit in the second quarter of this year.
During the three months ended 30 September, Boeing resumed 787 deliveries, a major milestone coming after manufacturing quality issues forced it to freeze handovers for most of the previous two years. Shipments of 737s also rose in the quarter to 88 units, up from 66 in the same period of 2021.
As a result, Boeing's third-quarter commercial aircraft revenue jumped 40% year on year to $6.3 billion, though it still lost $643 million. That compares with losses of $693 million in the third quarter of 2021 and of $242 million in the second quarter of this year. Boeing Commercial Airplanes received a boost today with a follow-on order for 52 737 Max from Alaska Airlines.
Boeing's Defense, Space & Security business led the company's third-quarter nose-dive, swinging $2.8 billion into the red due to "losses on certain fixed-price development programmes", Boeing says.
Its defence division had turned a $436 million profit in the same period of 2021.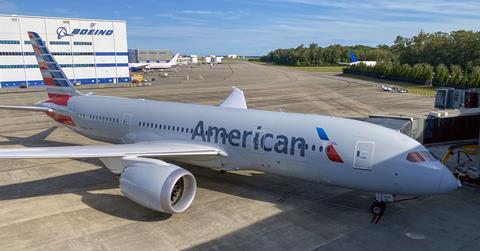 Boeing Global Services, the company's aftermarket arm, was a usual bright spot, posting a $733 million operating profit, up 14% year on year, on revenue 5% higher.
Boeing ended September with cash and cash equivalents valued at $13.5 billion, up from $8 billion at the end of 2021.