De Havilland Aircraft confirms its expects to temporarily halt production of Dash 8-400 twin-turboprops in the first half of 2021.
The Canadian manufacturer on 17 February had said it would pause Dash 8-400 output after manufacturing all "currently confirmed orders", and vacate its production facility in the Downsview district of Toronto before year-end.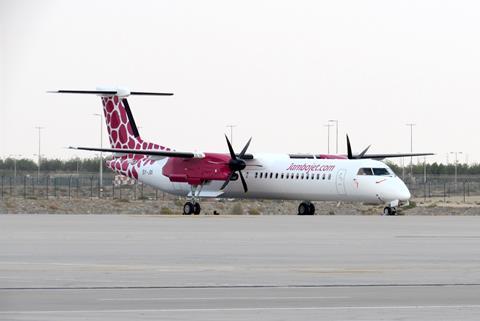 But De Havilland had not previously specified when Dash 8-400s might stop rolling of its final assemby line.
"The production phase on backlog aircraft is expected to be completed within the first half of 2021, although deliveries will continue throughout 2021," De Havilland tells FlightGlobal
De Havilland has not said how many "currently confirmed" Dash 8 orders remain in its backlog.
The company intends to "pause" production for an unspecified period due to "the impact of the pandemic on demand for new aircraft globally", it says.
De Havilland leases the Downsview production facility under an agreement that expires this year.
"We are therefore preparing to leave the site this year. We will be exploring a number of excellent production site options in Canada and will be ready to meet new aircraft demands as the industry recovers," says the airframer.