Franco-Italian turboprop manufacturer ATR has revealed that longtime aerospace executive Antonio Di Gennaro became the company's chief financial officer on 1 July.
ATR confirms the news on 12 July but does not disclose more details about the staff change. Previously, the airframer's CFO had been Giovanni Tramparulo.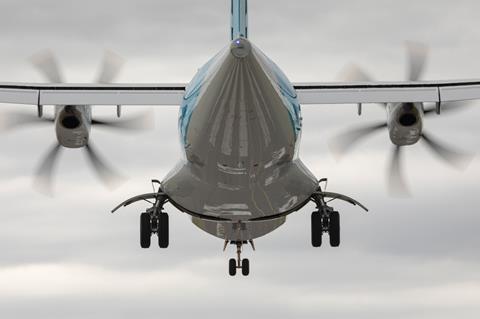 Di Gennaro joins ATR from Polish helicopter manufacturing PZL-Swidnik, where he had been CFO. PZL-Swidnik is a division of Leonardo Helicopters.
Previously, Di Gennaro held top finance positions at Helivert, a Russian entity that had been co-owned by Leonardo and Russian Helicopters, according to Di Gennaro's LinkedIn profile.
Earlier, he was director of budget, planning and reporting at Russia's Sukhoi. Prior to that, Di Gennaro worked at Alenia Aeronautica.
Tramparulo had been ATR's CFO since 2016. ATR did not respond to a request for more information about how the staff change affects Tramparulo.