Embraer in the second quarter swung to its first quarterly profit in two years, earning $87.9 million in a period marked by a surge in revenue and bump in aircraft deliveries.
The improved financial results also came in a quarter during which Embraer landed orders for dozens of commercial jets, pumping up the value of its backlog by more than $1 billion.
The broader aerospace industry benefitted in the second quarter from returning demand for air travel, with airlines in many regions, notably the USA, reporting improved air travel demand.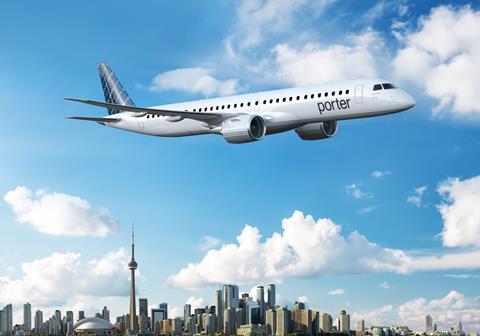 Embraer's $87.9 million second-quarter profit compares to a $315 million loss in the same period of 2020.
The company had not turned a quarterly profit since the second quarter of 2019.
Embraer generated $1.1 billion in revenue during the second quarter of 2021, more than double its revenue in the same period last year.
The profit came as Embraer significantly ramped its number of aircraft deliveries, handing over 34 aircraft in the second quarter. That is up from 22 deliveries in the first quarter of the year and from 17 in the second quarter of 2020.
The 34 deliveries in the most-recent period included 14 commercial jets – it delivered just four in the same period of 2020 – and 20 executive jets, up from 13 in the comparable 2020 period.
Embraer expects full-year 2021 revenue will be $4-4.5 billion. That would an increase of between 6-19% year on year but still significantly less than Embraer's $5.5 million revenue in 2019.
The company anticipates it will deliver 45-50 commercial aircraft and 90-95 executive jets during 2021. By comparison, it delivered 44 commercial jets and 86 executive jets in 2020.
Embraer ended June with a backlog valued at $15.9 million, up from $14.2 billion three months earlier.
During the second quarter, the company landed orders for 30 E195-E2s from Canada's Porter Airlines, with deliveries beginning in 2022, and for 34 E175s, among them nine jets for operation by US carrier Horizon Air and 25 for operation by SkyWest Airlines.