The Federal Aviation Administration is requiring airlines to modify Boeing 747-400 and 767 fuel-tank monitoring systems to prevent the risk of ignition within the tanks.
Operators will have 72 months from 10 November to modify fuel-quantity indicating systems to prevent ignition within the jets' centre fuel tanks, according to two FAA airworthiness directives (ADs) released 6 October.
"The FAA is issuing this AD to prevent ignition sources inside the centre fuel tank, which, in combination with flammable fuel vapours, could result in a fuel-tank explosion and consequent loss of the airplane," say both orders.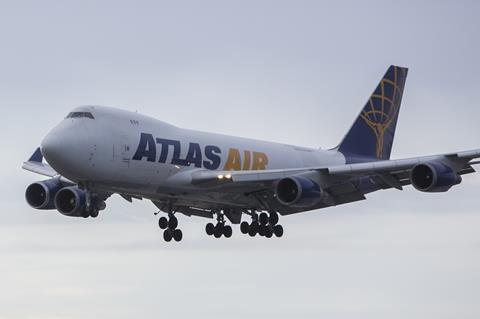 The directives affect 71 US-registered 747s and 261 767s, and require different actions for cargo than for passenger variants of the jets.
The rules apply to 747-400s, 747-400 Freighters, 767-200s, 767-300s, 767-300Fs and 767-400ERs.
The FAA's actions follow its analysis of fuel-system reviews completed by Boeing, the agency says.
The risk of fuel-tank explosions caught regulators' attention following the 1996 in-flight break up and crash of TWA flight 800, a Boeing 747-100. The National Transportation Safety Board determined that a fuel-air mixture likely exploded in the jet's centre fuel tank.
Boeing, trade groups Airlines for America and Cargo Airline Association, and airlines FedEx, KLM and UPS had asked the FAA to withdraw the AD, citing various reasons.
Those included the "extremely improbable" risk of fuel-tank fires.
Boeing said it considered the use in jets of nitrogen-generating systems, which reduce ignition risk by pumping nitrogen into tanks to displace oxygen, as addressing the concerns.
The FAA disagreed, saying it identified "non-compliant design areas identified in the manufacturer's fuel system reviews".
Boeing notes it issued a service bulletin in February to help affected airlines modify their aircraft.
"Some have already completed that work," Boeing says. "We will continue to support our customers as they implement the service bulletin to comply with the FAA airworthiness directive. Newly produced 767-300 Freighters already have appropriate modifications in place."
Story updated on 7 October to include Boeing's comment.