Federal Aviation Administration chief Steve Dickson expects his agency will complete its review of the 737 Max "in the coming days" – a signal the FAA may soon clear the Max to fly.
"The Federal Aviation Administration is in the final stages of reviewing the proposed changes to the Boeing 737 Max," says administrator Dickson on 9 November. "We expect that this process will be finished in the coming days."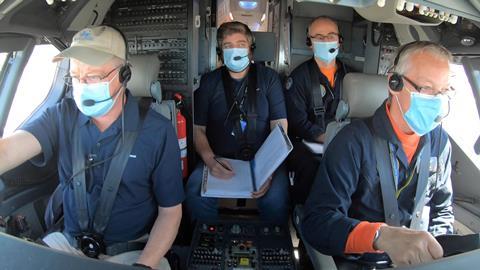 The agency adds it will only certificate the Max, which has been grounded since March 2019, once "satisfied that Boeing has addressed the safety issues that played a role in the tragic loss of 346 lives aboard Lion Air Flight 610 and Ethiopian Airlines Flight 302."
Boeing did not immediately respond to a request for comment.
"Even though we are near the finish line, I will lift the grounding order only after our safety experts are satisfied that the aircraft meets certification standards," Dickson adds. "The FAA continues to engage with aviation authorities around the world as they prepare to validate our certification decision. As I have said many times before, the agency will take the time that it needs to thoroughly review the remaining work."
The FAA has worked through final steps to the Max's certification in recent months.
FAA administrator Steve Dickson personally piloted a 737 Max on 30 September, and in early October the agency issued proposed pilot training rules.
The agency had accepted public comment about those rules until 2 November.
Boeing has repeatedly said it expects regulators will clear the jet to fly before year end.