Aviation regulators in Brazil, Europe and Canada could within days follow the Federal Aviation Administration's lead in lifting the Boeing 737 Max's grounding, says FAA chief Steve Dickson.
The FAA cleared the Max to fly on 18 November, though with a list of conditions related to flight computer updates and new pilot training.
"I would expect them to issue their validation decisions probably within a matter of days," Dickson says on 18 November. "There is very little daylight between us."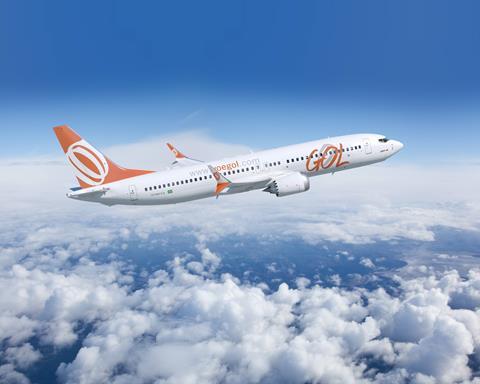 He was referring specifically to civil aviation authorities in Brazil, Canada and the Europe – some of the FAA's closest regulatory partners.
Dickson slightly hedged his comment, adding that he did not want to speak for other regulators.
Through the first week of December, the FAA plans to host "five international outreach sessions" related to the Max's clearance, Dickson says.
Those events will be open to other countries' civil aviation regulators and interested parties, such as air traffic control organisations.
Earlier on 18 November, Canada's transport minister said his country would likely certificate the Max "soon", but with different requirements than those imposed by the FAA.