Former KPMG chief executive Lynne Doughtie has joined Boeing's board of directors, filling a seat left vacant by the resignation of board member Caroline Kennedy.
In announcing the change, Boeing CEO David Calhoun stresses Doughtie's "track record of advancing organisational goals through culture and innovation".
"Lynne's values-based leadership will further strengthen our board," Calhoun says.
The board elected Doughtie on 13 January and has appointed her to serve on the board's audit and finance committees.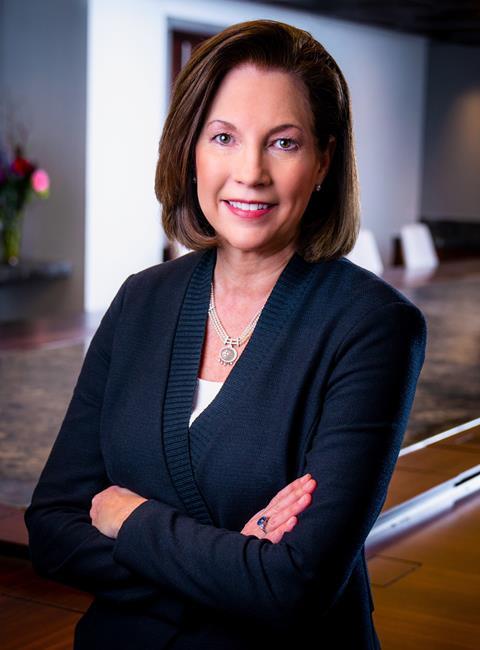 The seat-switch comes as Boeing seeks to recover from the dual pressures of the aerospace industry downturn and the 737 Max grounding, which ended in November 2020.
"She will provide perspective reflecting her global leadership roles and experience advising clients on complex matters as well as significant risk-management expertise," Boeing board chair Larry Kellner says of Doughtie.
Doughtie, 58, had been KPMG CEO from 2015 until retiring in 2020. She joined KPMG's audit practice in 1985.
Boeing does not say why Kennedy, former US ambassador to Japan and daughter of former US president John Kennedy, resigned.
But, her resignation "is not due to any disagreement with the company on any matter relating to its operations, policies or practices", Boeing says in a securities filing.
Kennedy had been on Boeing's board since 2017. In that role, she earned $338,211 in 2019, including $135,000 in fees and $201,111 in stock awards.