Boeing has hired a former SpaceX and Tesla executive with autonomous technology experience to lead its software development team.
Effective immediately, Jinnah Hosein is Boeing's vice-president of software engineering, a new position that includes oversight of "software engineering across the enterprise", Boeing says.
"Hosein will lead a new, centralised organisation of engineers who currently support the development and delivery of software embedded in Boeing's products and services," the Chicago-based airframer says. "The team will also integrate other functional teams to ensure engineering excellence throughout the product life cycle."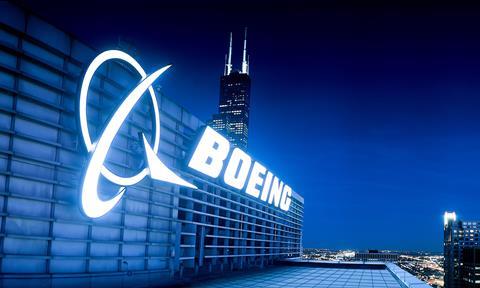 Hosein will report to Boeing chief engineer Greg Hyslop.
"Jinnah will be charged with defining and leading Boeing's strategy for software engineering… across the entire product life cycle," Hyslop says.
Hosein most recently was vice-president of software engineering at Aurora, a California-based company that makes self-driving technology for cars.
Previously, he was vice-president of software engineering at SpaceX, helping develop software for Dragon spacecraft and the Falcon and Falcon Heavy rockets, Boeing says.
Before that, Hosein helped develop autopilot software at Tesla and was director of software engineering at Google.
The company hires Hosein as it otherwise executes a massive corporate contraction in response to the aerospace downturn.
Boeing expects to end 2021 with some 130,000 staff, about 19% fewer than it had at the end of 2019. Also, news broke several weeks ago that some 170 Boeing vice-presidents and mid-level managers had taken buyouts.
The company also intends to reduce its office space by about 30%, chief financial officer Greg Smith said on 28 October.