After a production run totalling 1,574 aircraft, Boeing's 747 remains in widespread use around the globe, with almost one-quarter of all delivered jumbos still operational.
As of late January, Cirium fleets data shows that there are 385 747s in service; approaching three times more than the 132 Airbus A380s also recorded as currently active.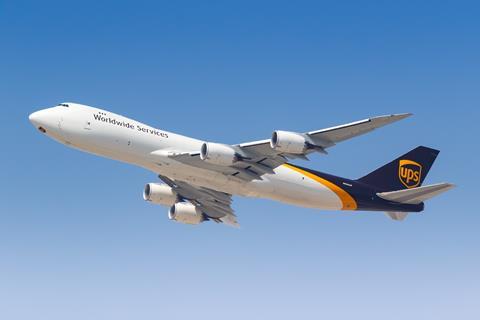 Some 59% of the 747s still in use are -400s (227), with the final build standard -8I passenger and -8F freighter models accounting for a combined 34% (131). The latter figure includes the newly transferred last -8F, registered for Atlas Air as N863GT.
The majority of those aircraft still flying are employed in the cargo role, with leading freight operators being Atlas Air (45), UPS Airlines (41), Cargolux (29) and Kalitta Air (24).
A dwindling number of passenger examples also remain in use with a handful of airlines, with our analysis of Cirium data suggesting that these now account for around 11% of the total fleet.
A combined 29 -8Is are operational with Air China (3), Korean Air (7) and Lufthansa (19), the data shows. Meanwhile, the number of passenger -400s left is edging down towards single figures, with remaining users being Air China (2), Asiana Airlines (1) and Lufthansa (8).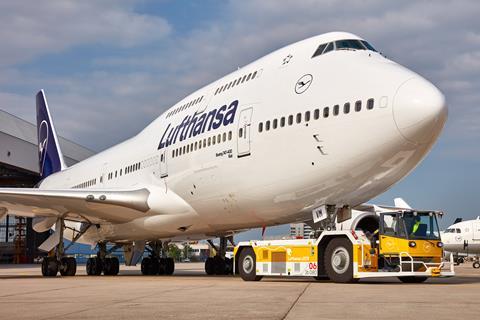 The other 747s still in use are a mix of -100s (6), -200s (16), -300s (2) and SPs (3), with these employed for a range of duties.
All of the -100s are used as transports by the Islamic Republic of Iran Air Force; with an average age of over 52 years, these are the oldest jumbos still flying. The same operator also has three -200s, employed as in-flight refuelling tankers.
The US Air Force (USAF) also has six -200s: four in the E-4B airborne command post standard and two VC-25As, which perform the presidential transport – or "Air Force One" – mission.
The smallest sub-fleet is of -300s, with one each flown by Saudi Royal Aviation and TAE Avia of Belarus, Cirium data shows.
In its SP – or "special performance" – model, meanwhile, two 747s remain active as engine testbeds with Pratt & Whitney Canada, while US resort company Las Vegas Sands also retains one.
Strictly speaking, the final -8F handed over on 31 January will not actually be the last jumbo to enter use, since a pair of -8Is remain in modification for the USAF.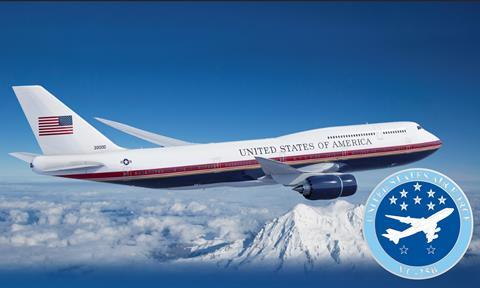 To carry the formal name VC-25B, both were initially built for passenger operations with Transaero, but the Russian carrier ceased operations before taking receipt of them. Already handed over to Boeing Defense, Space & Security for conversion, they are categorised by the company's Commercial Airplanes division as already having been delivered.

Craig Hoyle joined Flight International in 2003, and has edited the now monthly title since 2015. He has reported on the UK, European and international military aviation sector for more than 25 years, and produces our annual World Air Forces directory.
View full Profile
Last of the jumbos: Boeing closes chapter with final 747 delivery
1

2

3

4

5

Currently reading

From freighters to Air Force One: how the current 747 fleet is deployed

6

7

8

9

10

11