Lessor CDB Aviation has terminated the purchase and delivery of 20 undelivered 737 Max aircraft from Boeing.
As at 26 March, before the 20 cancellations, the lessor had 65 undelivered 737 Max aircraft under purchase agreements with Boeing, according to a same-day filing to the Hong Kong stock exchange from its parent CDB Leasing.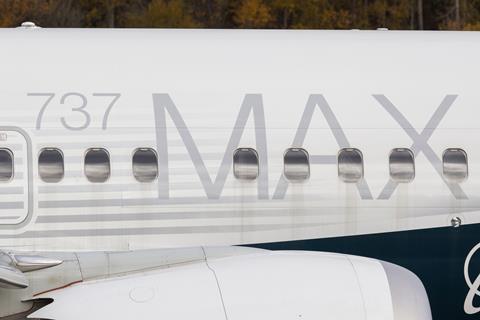 Back in April, the lessor cancelled 29 of 99 737 Max orders while pushing back the delivery of 20 undelivered aircraft to "various dates in 2024, 2025 and 2026", as well as downgauging all remaining Max 10s on order to the smaller Max 8 variant.
In September, it also added Max jets to its portfolio through purchase and leasebacks, agreeing to purchase nine 737 Max 8s from WestJet and, separately, 10 Max 8s from United Airlines.
CDB Aviation's Max cancellations come on the heels of cancellations by fellow lessor China Aircraft Leasing, which on 25 March said it was reducing its Max orderbook from 92 to 66 aircraft.