A legal battle over Boeing's 2021 settlement of 737 Max-related fraud charges continues playing out in US court, with two European airlines accusing Boeing of failing to abide by the deal.
LOT Polish Airlines and Czech carrier Smartwings are arguing that Boeing has not rightly reimbursed them hundreds of millions of dollars in damages stemming from the 737 Max's 20-month grounding.
LOT has also asked the judge to reopen Boeing's settlement with the US Department of Justice (DOJ). An attorney for crash victims' beneficiaries has made a similar request.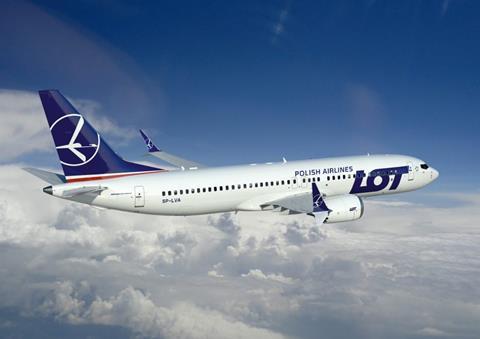 "Boeing has an obligation to fairly pay out $1.77 billion to Smartwings and other airlines, appears not to be doing so and refuses to disclose anything about its handling of the agreed payments," Prague-based Smartwings said earlier this month in a filing with US District Court for the Northern District of Texas.
Boeing in 2021 reached a "Deferred Prosecution Agreement" with the DOJ, settling criminal charges that it defrauded the Federal Aviation Administration as part of the 737 Max certification.
In exchange for prosecution immunity, Boeing agreed to pay $1.77 billion to customers for grounding-related damages, $500 million to crash victims' beneficiaries and $244 million in criminal penalties.
Smartwings and LOT began challenging the settlement late last year. Those challenges remain ongoing.
"Boeing has been extremely secretive about the airline fund, and the few details that have leaked out have suggested that Boeing is not administering it fairly," Smartwings wrote in November 2022 court filings. It said some airlines may have received "outsized settlements, while others like Smartwings receive nothing".
Smartwings said Boeing owed it "hundreds of millions of dollars" in grounding-related damages.
LOT asked the judge to reopen Boeing's settlement for possible revision on grounds Boeing violated the agreement for failing to reimburse LOT. The airline has pegged its damages at $250 million or more.
LOT and Smartwings also fault the DOJ for giving Boeing "near total discretion" over customer reimbursements. They have asked the court for oversight and an accounting.
"Because the [settlement] gave Boeing discretion as to how the airline compensation fund would be allocated, Boeing was not required to compensate foreign airlines," LOT wrote in October 2022.
Smartwings and Boeing decline to comment and LOT did not respond to a request for comment.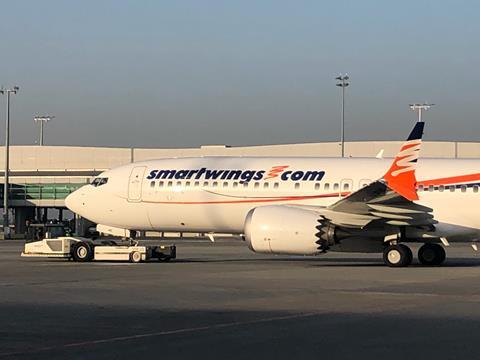 Boeing and the DOJ have opposed the airlines' challenges, saying European regulator EASA caused the financial damages by ordering the grounding.
The DOJ also said that opening the settlement could unwind concessions to which Boeing already agreed. It has said Boeing already paid "nearly" all $500 million to victim's beneficiaries and "more than" $1.7 billion to customers.
When regulators grounded the Max in March 2019, LOT operated five of the jets and held lease agreements covering another nine, while Smartwings had seven and agreements to acquire another 37, the carriers say. LOT's fleet now includes 10 737 Max 8, while Smartwings' has seven Max 8s in service and 11 on order, according to Cirium data.
LOT and Smartwings have also separately sued Boeing over 737 Max damages, according to reports.
Their legal challenge runs aside another led by Paul Cassell, an attorney representing crash victims' beneficiaries.
He has asked the court to rescind Boeing's prosecution immunity and says a decision could come any time.
Cassell won a victory on 19 January when the judge ordered Boeing to appear in court of 26 January for arraignment. At that hearing, charges will be read and Boeing will be able to plead guilty or not guilty – though its prosecution immunity remains intact, Cassell says. Victims' relatives will also be able to speak.
Cassell, LOT and Smartwings are challenging the settlement on grounds that the DOJ violated crash victims' rights by excluding them from settlement negotiations. In October, the judge agreed with Cassel on that point.
Two Max crashes – in 2018 and 2019 – killed 346 people.