Brazil's economic development bank has agreed to provide US regional carrier SkyWest Airlines with R670 million ($128 million) in financing for the purchase of six Embraer 175 regional jets.
Embraer disclosed the agreement between SkyWest and The Brazilian Development Bank on 10 October, saying it covers financing for E175s that SkyWest had ordered previously.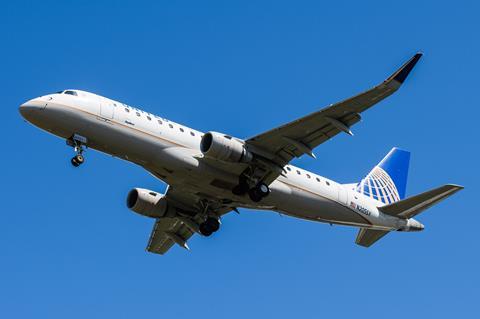 The bank, which invests in projects for the purpose of supporting Brazilian industry, could not immediately be reached to confirm the deal.
Embraer says it will deliver the six jets to St George, Utah-based SkyWest through the end of the year.
"The aeronautical sector is considered strategic due to its high added value in technological content, innovation and labour training," says Embraer.
Under the terms of the deal, The Brazilian Development Bank will make payments in Brazilian reais to Embraer on behalf of SkyWest. The airline will then make payments in US dollars to the bank, "generating foreign currency for Brazil", Embraer says.