Aerostructures manufacturer Spirit AeroSystems has acquired US composites MRO provider Applied Aerodynamics.
Spirit, which provides repairs for its nacelles and thrust reversers on Boeing 737s and 777s, says that the acquisition enables it to expand MRO activities to 747s, 757s, 767s, 787s, Airbus A320s, A321s, and other 737 equipment.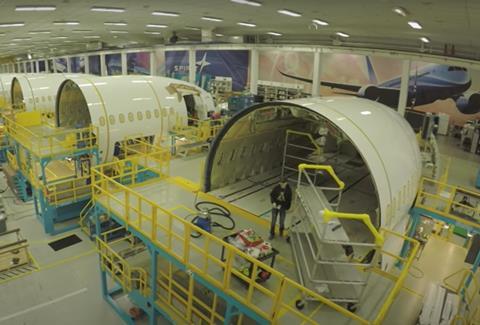 Components covered by Farmer Branch, Texas-based Applied Aerodynamics' MRO services include radomes, flight controls, flaps and slats, spoilers, winglets and main landing gear doors.
Applied Aerodynamics' capabilities will be expanded to Spirit's other MRO locations in Wichita, Western Europe, North Africa and Asia over the next year, the manufacturer says.
Its senior director of aftermarket solutions Jim Lickteig states: "Spirit AeroSystems is investing heavily in MRO capabilities to improve the customer experience as part of its strategic transformation to be a more balanced, global company and Applied Aerodynamics is an obvious fit to help us achieve this goal."
Applied Aerodynamics' founder and president Brad Teel describes the acquisition as "a natural fit because we complement each other's services, expertise and capabilities.
"This will benefit the aviation industry significantly as it begins to bounce back from a challenging year and will require high-quality, affordable partners more than ever," he states.
Spirit and Applied Aerodynamics have co-operated as partners for "many years", Teel notes.