You'd have a hard time finding anyone who has travelled as much in recent months as Steven Udvar-Hazy.
The executive chairman of Los Angeles-based Air Lease recently visited Europe, where he zipped between countries to meet with various airline customers.
The meetings helped Udvar-Hazy, whose company is among the world's largest aircraft lessors, keep a finger on the global airline industry's pulse.
He also experienced, first-hand, stark differences in how various countries have responded to Covid-19. Those differences exemplify precisely why nations have struggled to implement standard Covid-related travel and testing protocols.
Udvar-Hazy believes more airlines may fall victim to the Great Downturn of 2020. But he suspects most global network-style carriers will survive, and he's encouraged by predictions of a rebound in mid-2021.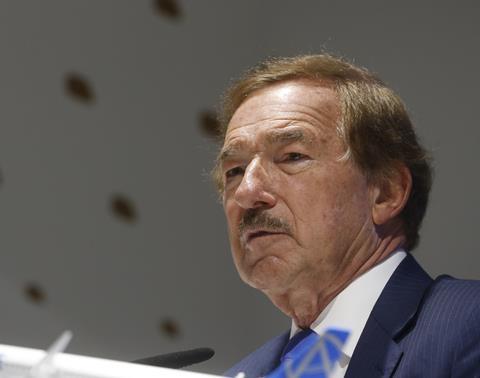 As for the aerospace sector, Udvar-Hazy sees particular uncertainty coming from Boeing. A man who has long influenced development of new jets, he questions if Boeing now has the resources needed to develop a jet that could best Airbus's A321neo.
"What I would like Boeing to build and what they can build, and afford to build, are two different things," Udvar-Hazy tells FlightGlobal.
But first – his travels.
A Hungarian immigrant to the USA, 74-year-old Udvar-Hazy holds both American and European passports, which, in the age of a pandemic, means he can travel more freely than most.
Here's how he describes the Covid-19 atmosphere in various European nations.
Amsterdam: "Things were kind of loose… A lot of people were not wearing masks… Really open."
Germany: "Pretty strict."
Stockholm: "I didn't see one person wearing a mask… It was just business as usual."
Portugal: "Very much restricted, and masked."
"It's really hard to get unanimous regulatory framework in place," Udvar-Hazy says.
The way he sees things, some governments have been overly "reactive" to rising infection rates, responding with measures that significantly impact economic health, particularly that of sectors like the airline industry.
"You have politicians and administers of health that are only focused on the pandemic, and they totally disregard the economic or social or human impact of these lockdowns or restrictions," he says. "The pendulum swings too far the other way".
In recent weeks, Udvar-Hazy says, he talked with executives at more than 100 airlines. And many – particularly those in Europe – suspect substantial recovery could come by next summer.
On 10 November, Ryanair group chief executive Michael O'Leary predicted that short-haul air travel levels could reach 75-80% of the 2019 base by summer 2021. That's assuming – and here's the key – a vaccine becomes widely available, which, actually, increasingly seems possible, if not likely.
"By the middle of next summer – that's the same thing I'm hearing from most of the European CEOs," Udvar-Hazy says.
No one's predicting such recovery from the international, long-haul segment. But the prospect of so many people travelling on short-haul flights within six months feels incredibly more optimistic that have previous predictions. For months, all manner of aerospace executives warned that full air-travel recovery will likely take four or more years.
"The people who say that have no idea," says Udvar-Hazy. "There is demand, and the demand could be satisfied if people feel comfortable [that] they can get through the airport experience and the onboard experience… without a high degree of risk."
Airline revenue and scheduling managers are likewise struggling to predict how many passengers actually want to travel, both tomorrow and months into the future. Fluctuating infection rates and evolving travel restrictions have made such predictions particularly vexing.
"They are guessing," Udvar-Hazy says.
During a recent weekend, 85% of booked passengers failed to show up for flights, one airline executive told Udvar-Hazy. "The main reason given is [concern] they will get to their destination and then won't be able to come back… Passengers are sort of in a state of indecision."
AIRLINES CLING TO GOVERNMENT LIFELINES
To date, Covid-19 has claimed surprisingly few airline victims.
That's cold comfort to those that actually have failed or shuttered this year, and those that stopped operating without a clear path to revival.
The collection of unfortunates – and not all ceased service solely due to Covid-19 – largely includes small airlines and subsidiaries of larger carriers. Among them: AirAsia Japan, LATAM Airlines Argentina, NokScoot, South African Airlines, SunExpress Germany, and US regional carriers Compass Airlines, ExpressJet Airlines and Trans States Airlines.
Udvar-Hazy thinks additional failures are possible, citing Scandinavian discounter Norwegian as an example. That company in November initiated formal financial restructuring of its Ireland-based subsidiaries Norwegian Air International and aircraft leasing unit Arctic Aviation Assets.
The move followed a decision by Norway's government, which helped bail out Norwegian earlier this year, to withhold further support.
"AirAsia X is on the intensive care list", Udvar-Hazy adds. And he suspects Mexico's Interjet may not survive the downturn.
Malaysian long-haul low-cost operator AirAsia X has been grounded since April amid the pandemic, and reported a MYR498 million ($122 million) operating loss in the quarter ending 30 September. The A330 carrier's restructuring plan calls for it to emerge as a medium-haul carrier with flights starting in early 2021.
Interjet, which has A320-family jets and Sukhoi Superjet 100s, is reportedly struggling to remain afloat, with reports of striking workers and temporary operational halts.
Canadian leisure airline Air Transat is also "a little bit vulnerable", especially if a planned acquisition by Air Canada falls through and if Canada fails to approve an airline rescue package, Udvar-Hazy warns.
But, in his view, most "national flag carriers" and other tradition network-style long-haul international airlines will likely muddle through the pandemic without failing – thanks to various forms of government aid.
That includes carriers in places like France, Germany, Hong Kong, Italy, Japan, the Netherlands, Scandinavia, Singapore and the USA.
"I would say that the probability of one of those large intercontinental network carriers going out of business is very remote," Udvar-Hazy says.
Latin American airlines have been less successful in securing government lifts, but Udvar-Hazy suggests carriers like Avianca, LATAM and Gol will weather the storm.
AIRLINES WILL NEED LOTS OF NEW JETS
The industry's woes have led airlines to push off aircraft deliveries, but Udvar-Hazy doubts demand for new jets will remain depressed for long. He notes that following the financial crisis of 2008-2009, "airlines were bent on growth and getting more market share".
Air Lease had outstanding orders for 372 Airbus and Boeing jets as of the end of September, according to its recent regulatory filing. It owned another 308 jets.
The pandemic has prompted airlines to retire huge fleets of aircraft. First, they accelerated the demise of types already on the chopping block: 737 Classics, 757s, 747-400s, 767s and McDonnell Douglas MD-80s and MD-90s.
But carriers have also bid adieu to more-modern types, like A330s, A340s, A380s, 777-200s – even older A320s, 737-700s and 737-800s, Udvar-Hazy notes.
In mid-November, the in-service fleet of Airbus and Boeing jets stood at 20,000, down from 25,000 in January, according to Cirium fleets data.
"All of a sudden there was a massive retirement cycle," Udvar-Hazy says.
And carriers are not only flying fewer aircraft – they are flying, on average, smaller jets. Udvar-Hazy suspects the number of seats per departure in summer 2021 will be 25% fewer than in summer 2020.
At the moment, airlines have no use for those lost seats, but they will when the recovery takes hold, he suspects.
That's one reason Udvar-Hazy thinks Boeing's 737 Max will rebound from its 20-month grounding and reputational crisis. He has good reason to hope so, as Air Lease is among Boeing's 737 Max customers. It had 15 of the jets and another 107 on order at the end of September, according to financial reports.
Udvar-Hazy notes that more than 100 airlines operate 737s, which he calls "tremendous embedded fleet". Actually, Cirium fleets data shows that some 370 operators have a combined 6,800 737NGs in service or storage, with some 115 of those operators having at least 10 737NGs.
Those include extraordinarily large airlines – American Airlines, China Southern Airlines, Copa Airlines, Gol, Lion Air, Ryanair, Turkish Airlines, Southwest Airlines, United Airlines, WestJet, Xiamen Airlines and dozens others.
And they will want new 737s to replace the old.
"There is a base of customers [for which] the natural migration is to go to the Max," Udvar-Hazy says.
He's among those who think the "Max" name, being synonymous with the crashes and grounding, should be scrapped in favour of numerical designations such "737-8", "737-9", and so forth.
Boeing's Max order book has taken a beating amid the dual pressures of the grounding and the pandemic. In 2020 through October, customers had cancelled some 450 Max orders, while Boeing stripped from its backlog another 600 Max that it doubts will sell due to the financial condition of certain customers, it has said.
More than 300 of the cancelled orders came from lessors. Air Lease has cut its Max orders by 28 this year, converting some to 787 orders, according publicly available figures.
The changes wiped 1,040 Max from Boeing's books – about one-quarter of its pre-2020 Max backlog.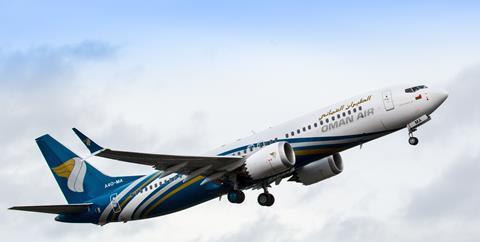 But good news came on 18 November when the Federal Aviation Administration lifted the Max's grounding. Airlines can now resume flights after updating jets and running pilots through new training.
Boeing can also now resume deliveries, though at what pace remains to be seen. The company had said it hopes within one year to deliver roughly half of the 450 Max in its inventory. The Chicago-based airframer built those jets but did not deliver them amid the grounding.
Boeing has said it expects to ramp production to 31 jets monthly by early 2022 but has not further disclosed production rate details.
Neither Udvar-Hazy nor some industry analysts suspect Boeing will produce Max at anywhere close to its pre-grounding rate of 53 jets monthly. At least not any time soon; perhaps never.
Udvar-Hazy suspects demand will support monthly production of 25-30 Max for the next three to four years, but adds that Boeing's rates will partly depend on Chinese carriers, which could account for 30% of the Max's sales potential.
US-China trade and diplomatic relations have soured in the last few years, raising uncertainty about whether China's airlines will ultimately take delivery of so many Max. Intertwined with that uncertainty is the question of how quickly, and under what conditions, China's regulator will lift the Max's grounding. Further complicating matters: China continues developing and promoting a home-grown competitor, Comac's C919.
"All eyes on China," Udvar-Hazy says.
He suspects 787s will continue selling well, as will A350-900s, but says lack of demand for very-large ocean-crossing jets raise questions about types like the in-development 777X.
BOEING NEEDS TO ONE-UP AIRBUS
Udvar-Hazy views Boeing's competitive position against Airbus as having eroded in recent years. The European airframer scored big with its popular A321neo – particularly with long-range variants of that jet that can operate transatlantic routes. The A321XLR, scheduled for service entry in 2023, will have capacity for 244 passengers in a single-class layout, and 4,700nm (8,700km) range, according to Airbus.
By comparison, Boeing's largest Max – the 737 Max 10 – will carry up to 230 passengers and have 3,300nm range, according to Boeing. Smaller Max variants have additional range but carry fewer passengers.
"We definitely see the market share tilting in Airbus's favour, but we do see a future for the Max," Udvar-Hazy says.
Boeing's next move remains uncertain. And the pandemic might alter which specifications airlines will seek, Udvar-Hazy says.
"It's kind of hard to define what the right sizing is, because we don't know how the global economy will recover," he says. "Boeing needs to… be ready to launch a plane when things stabilise."
He suspects airlines will still need a family of new jets fitting within the middle-market segment – currently occupied by A321XLRs and increasingly rare 757s and 767s.
Udvar-Hazy suggests a jet with 170 to 250 seats might be ideal. That's slightly fewer seats than Boeing had reportedly been eyeing when it was hinting about developing the so-called New Mid-market Airplane (NMA). That jet, which Boeing seemingly mothballed earlier this year amid the Max's troubles, was to have 200-270 seats and 4,000-5,000nm range, according to reports.
Capacity aside, if Boeing expects to wrest back a market-leading position, its next aircraft must stand apart from anything currently offered by Airbus, Udvar-Hazy says.
"If Boeing does anything, it has to leapfrog Airbus. It can't just be status quo against the A321… It has to be a superior plane."
That could mean a jet with expanded use of composite materials, or with engines incorporating advancements in hybrid-electric technology. Electric "augmentation" could theoretically assist gas turbines during certain phases of flight, allowing a jet to have smaller turbofans, meaning significant weight savings, Udvar-Hazy says.
Such a project won't come cheap; Udvar-Hazy pegs the cost at $10-15 billion.
Whether Boeing is up to job – or will be any time soon – remains an open question, considering its financial position and its plan to reduce its workforce by 19% (from the 2019 level) by the end of 2021.
"My fear is that Boeing is distracted and they have lost a lot of their good career engineers… They have been bruised and battered so badly," Udvar-Hazy says.