US electric aircraft propulsion developer Magnix has hired longtime Rolls-Royce staffer Nuno Taborda as chief executive, effective 1 June.
Taborda, who will fill a post formerly held by recently departed chief Roei Ganzarski, spent the last 20 years working at R-R, most recently as senior vice-president of production programmes for business aviation.
Magnix chair Dominique Spragg calls Taborda "a leader with deep experience in all aspects of the aviation industry".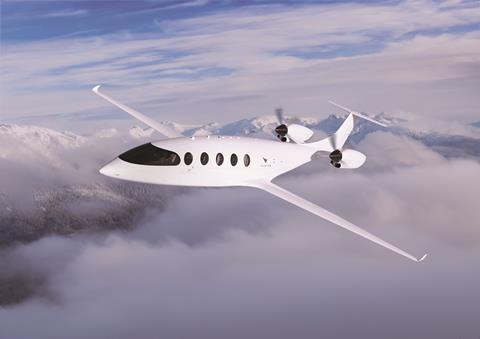 "His entrepreneurial mindset is highly valuable as Magnix continues to pioneer electric solutions for the future of flight," Spragg adds.
Based in Everett, Washington, Magnix is developing all-electric propulsion systems for several aircraft programmes.
"I am extremely proud and excited to have the opportunity to lead the incredibly talented Magnix team," says Taborda, adding that the aviation industry is at the cusp of revolutionary technological change.
Taborda worked the last seven years for R-R in Berlin, his LinkedIn profile shows.
As senior vice-president of production programmes, Taborda "was accountable for all engine production programmes in the multi-billion dollar business aviation unit at the renowned engineering company", Magnix says.
Earlier, Taborda was R-R's business aviation fleet programme director in Berlin. Before that, he worked for R-R in Sao Paulo as managing director and director of operations, supply chain and engineering. Taborda joined R-R in 2009 as director of engineering in Montreal, according to LinkedIn.
Magnix's in-development electric propulsion systems include powerplants for a nine-passenger commuter aircraft under development by US aircraft maker Eviation.
Magnix has also been developing all-electric-power conversion systems for existing aircraft types, including De Havilland Canada DHC-2 Beavers and Cessna Caravans. Magnix is also developing electric power systems for aircraft under a contract with NASA.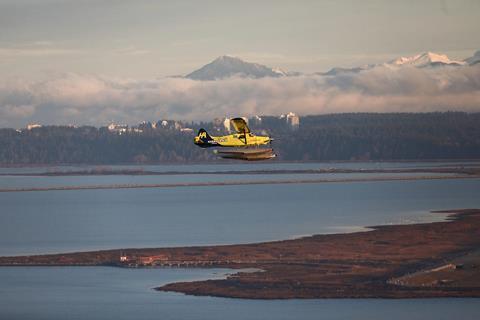 In January, news broke about the departure of Magnix's former CEO Ganzarski, who had led the company for four years. Magnix picked chief operating officer Michele D'Ercole as its interim CEO.
Ganzarski and Magnix declined to specify reasons for Ganzarski's departure. However, Ganzarski told FlightGlobal he made a "tough decision".
"It would not be appropriate to elaborate on the detailed reasons, but it is something I felt I had to do," he said.