Gary Gysin, chief executive of Silicon Valley-based advanced air mobility company Wisk Aero, will retire on 1 Febraury.
The Mountain View, California-headquartered air taxi developer says Brian Yutko, currently vice-president and chief engineer for sustainability and future mobility at Boeing, will become its new CEO on that date.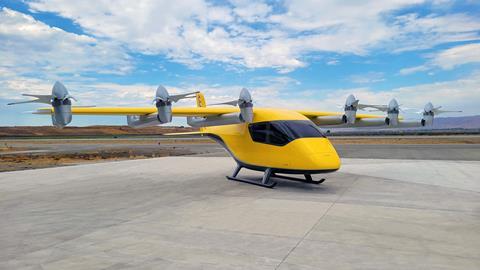 "As CEO, Gysin helped found the Wisk brand and transform the company into an industry leader," Wisk said on 17 January. "Gysin set the direction for the company's long-term vision, strategy and goals, while also strengthening the strategic partnership with Boeing — including an additional $450 million investment commitment in January of 2022."
"After nearly four decades of a career at the forefront of technology and autonomy, I've made the difficult decision to retire," Gysin adds. "Leading Wisk has been one of the most rewarding roles of my career and I'm honoured to have helped lay the foundation for both the company and the future of mobility."
In addition to his role at Boeing, Yutko is also a Wisk board member.
"I've spent my career pursuing the future of aviation and Wisk is the embodiment of that pursuit," Yutko says. "I'm fortunate to have been part of Wisk's effort over the past two years as a member of the board and I'm honoured to take on the role as CEO."
In October, Wisk Aero revealed an updated air taxi prototype design it hopes to have certified by the US Federal Aviation Administration. The"Generation 6" vehicle is a "self-flying, all-electric, four-passenger vertical take-off and landing (eVTOL) air taxi", the company said at the time.
With the Generation 6, Wisk moved to a high-wing aircraft that has larger, four-blade propellers. The previous iteration had lower wings and smaller propellers, each with two blades. The changes improve safety and stability and reduce cabin noise, making it a more comfortable, the company said.