As if navigating a hub airline with little origin and destination traffic out of the crisis was not challenging enough, Qatar Airways and its chief executive Akbar Al Baker also have a string of minority stakes in other carriers to think about.
In better times, the operator's investments in Cathay Pacific, China Southern, IAG, and LATAM Airlines were strategically important for a government-owned carrier seeking strong partnerships to enhance its network opportunities, increase its soft power and secure a degree of diversity in its asset base.
Such a strategy was part of the carrier's DNA, marking it out as an industry leader in terms of taking stakes in other airlines.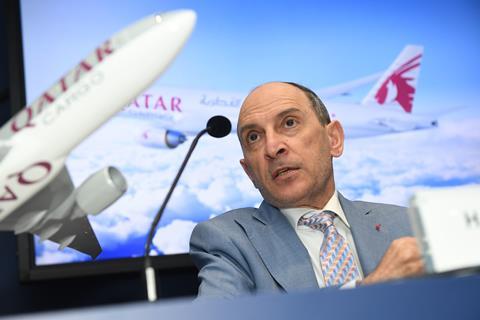 But over the coming months, Al Baker will need to decide whether some or all of those investments continue to offer good value and do not distract from the more pressing task of guiding Qatar Airways through the recovery.
So far, there are few signals that the Middle Eastern operator plans to change tack on its investments – including a pre-crisis plan to take a 49% share of African operator RwandAir – or its strategic partnerships, notably including recently agreed tie-ups with Oneworld partner American Airlines and Air Canada.
Tellingly, however, Al Baker said during a January conference that "we are today satisfied that we have enough exposure to our business growth over the entire globe". That suggests the short term at least will be more about strategic partnerships – including another recently signed with Iberia – than looking for other investment opportunities.