Of all the moments to take control of an airline group, March 2020 perhaps ranks as one of the least attractive in history.
But that was the reality facing LATAM Airlines Group chief executive Roberto Alvo, who assumed the top role following the departure of long-serving chief Enrique Cueto, who remains on the board.
Helpfully, Alvo is not new to LATAM Airlines. He has 19 years of experience with the firm, holding positions in finance, fleets and commercial operations. That experience was no doubt tested to the limit when, in late May 2020, LATAM Airlines, along with some affiliates, filed for US Chapter 11 creditor protection in order to undertake restructuring.
LATAM Airlines Brazil filed for bankruptcy protection a few weeks later.
The filings have been supported by key shareholders Cueto Group and Qatar Airways, which have committed financing.
"The support of two of our principal shareholders has been essential, sparking an interest and commitment from investors that we did not have a month ago," Alvo said in July 2020.
Alvo has since been working to "re-size" LATAM's operations and re-organise balance sheets to become "more agile, resilient and sustainable".
In practical terms, that has meant reducing costs and trimming its fleet, while domestic operator LATAM Argentina has been permanently closed.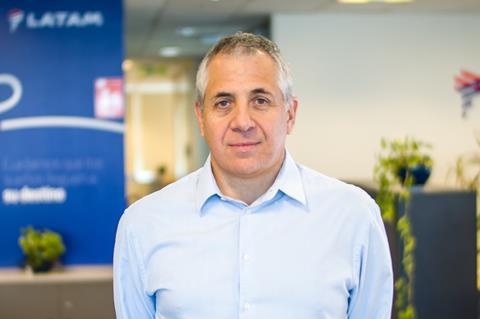 "This path is the best option for the future of our airline group," says Alvo, pointing out that LATAM was "healthy and profitable" before the crisis caused a collapse in the air transport sector.
But in a region where government support during the pandemic has been hard to come by – both Aeromexico and Avianca similarly filed for bankruptcy protection – and the operating environment has long been the source of complaints thanks to, among other things, a lack of regulatory consistency between countries, Alvo still his work cut out.
In January, a US bankruptcy court extended the group's deadline for the filing of its restructuring. The business now has until the end of June 2021 to file its plans, then until late August to solicit acceptance of it.
Come that point, Alvo will be aiming to lead Latin America's largest airline group out of its greatest crisis.