Airline members of the Association of Asia Pacific Airlines (AAPA) see their key priorities as re-booting air travel in the region following the coronavirus pandemic, as well as the longer-term goal of reducing carbon emissions to reach 'net zero' by 2050.
Leaders from AAPA member airlines outlined these goals following their 65th Assembly of Presidents on 12 November. The gathering was held virtually for the second year in a row, highlighting the difficulty of travelling in the region owing to government restrictions aimed at reducing the spread of Covid-19.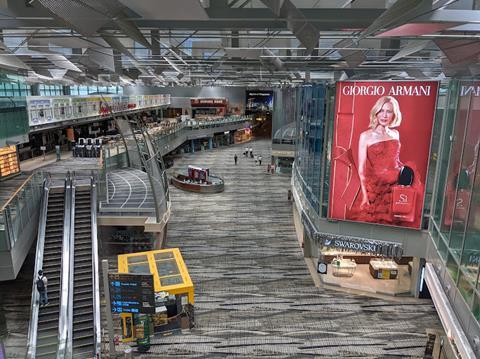 During a presentation with journalists to discuss the assembly, AAPA director general Subhas Menon said that lingering travel restrictions in the region have greatly curtailed its recovery, whereas air travel is returning to a degree of normalcy in other parts of the world.
According to AAPA, air travel in the region is at 6% of pre-pandemic levels, lagging the 40% seen in other regions. It reiterated its call for governments to reopen borders to allow families to be reunited, and also revive business.
"AAPA applauds the efforts of governments to accelerate the vaccination of their populations and gradually ease travel restrictions," says Menon.
"It is hoped that quarantine requirements will be progressively lifted, with air travel made accessible to a wider segment of the population, such as those who have recovered from Covid infections."
Menon again reaffirmed AAPA's commitment to net zero emissions by 2050, which was first announced in September. AAPA's view is that the proliferation of sustainable aviation fuel (SAF) is essential in the region's carriers to meet climate goals, but that governments need to support SAF through incentives and investment.
"The aviation industry is committed to reducing its carbon footprint in a responsible manner," he says.
"However, we are conscious of the challenges ahead of us. Facilities for producing SAF are severely lacking in Asia Pacific compared to other regions. Taxes, onerous regulations and other penalties would only increase the cost of travel without any benefit to the environment."
He also stressed AAPA's support for ICAO's Carbon Offsetting and Reduction Scheme for International Aviation (CORSIA).
AAPA's membership comprises Air Astana, All Nippon Airways, Asiana Airlines, Bangkok Airways, Cathay Pacific, China Airlines, Eva Air, Garuda Indonesia, Japan Airlines, Malaysia Airlines, Philippine Airlines, Royal Brunei Airlines, Singapore Airlines, and Thai Airways.