The Association of Asia Pacific Airlines (AAPA) will be conducting its annual meeting of presidents virtually, the latest in major aviation meetings to move online following the coronavirus outbreak, which precludes large scale gatherings.
The annual meeting, which will airline heads from major Asia-Pacific carriers gather, was to have been held in Japan on 12-13 November.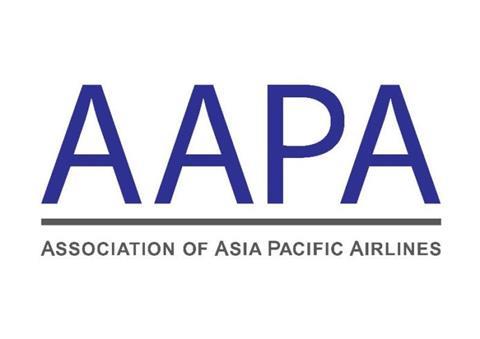 AAPA director general Subhas Menon says: "We had very much hoped that we could hold a physical meeting in Japan this year, but unfortunately circumstances do not allow for this to happen. Borders remain closed in Asia with onerous travel restrictions. Hence, together with our host Japan Airlines, we made the difficult decision to hold the Assembly of Presidents meeting virtually."
Menon also doubled down on his call for a coordinated resumption of safe travel in the region.
"Prolonged border closures have wider repercussions far beyond the aviation industry, seriously affecting economic and social wellbeing. We sincerely hope governments will come together soon to pave the way for the resumption of international air travel in a safe and secure manner. Only coordinated and harmonised travel policies and health measures would allow much needed business and social activity to resume," he adds.
This year's meeting will only be restricted to member airline delegates, with a separate media briefing to follow after.
This is the second consecutive year the AAPA has had to change its plans for its annual meeting of airline heads. Its meeting of presidents in 2019 was held behind closed doors in Kuala Lumpur. The gathering had been planned for Hong Kong, with media and other industry players in attendance, but this was cancelled owing to political unrest in the city.
AAPA's decision to conduct an online meeting also follows global airline body IATA's move to hold its annual general meeting virtually. IATA had initially rescheduled the meeting, to be held in Amsterdam and hosted by KLM, from June to November, in light of the pandemic.
It has also cancelled this year's edition of the World Air Transport Summit that accompanies the AGM.