Following another month of dismal international traffic for Asia-Pacific airlines, the Association of Asia Pacific Airlines (AAPA) has called on governments to take "cohesive action" amid the continued coronavirus pandemic.
During the month of June, Asia-Pacific airlines carried 1.4 million passengers on scheduled international services, more than double the same month in 2020, but just 4.4% of the 32 million carried in pre-pandemic June 2019, says AAPA.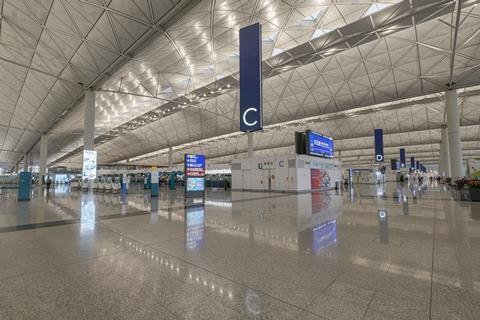 International seat capacity for the month was a 12.9% of pre-pandemic levels, but load factors were just 31%, a 51 percentage point drop from June 2019.
The AAPA's numbers reflect the performance of 40 airlines in the region.
"The already dire situation has recently been compounded by new Covid infections across the region due to the Delta variant, with ongoing border restrictions holding back any meaningful restart in international travel markets," says AAPA director-general Subhas Menon.
"Air cargo traffic growth, supported by strong demand for both intermediate and consumer goods from the major advanced economies, remains the saving grace."
The AAPA attributes the strong performance of cargo to improved business confidence, mainly in the USA and Europe. International FTKs for Asia-Pacific carriers grew 25.7% year on year, with volumes matching June 2019.
June 2021 saw Asia-Pacific carriers offer 11.7% more freight capacity, helping international freight load factors rise 8.2 percentage points to 73.3%.
Adds Menon: "Many Asian economies are facing renewed challenges in bringing the pandemic under control and in progressing vaccination roll-outs. Prospects for an early recovery for Asian airlines are dim unless cohesive action is taken by governments to accelerate vaccination roll-outs and reopen borders safely based on ICAO and WHO guidelines."