Asia-Pacific airlines carried 11.3 million international passengers in July, surpassing the 10 million figure for the first time since February 2020, just prior to the collapse of travel amid the coronavirus pandemic.
July's international passenger number is also a sevenfold improvement on July 2021, when travel restrictions remained large in place, according to the Association of Asia Pacific Airlines (AAPA).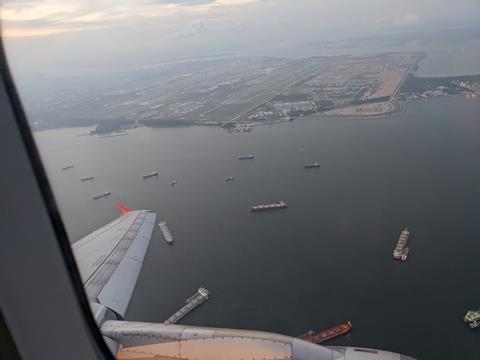 International RPKs for Asia-Pacific carriers grew sixfold year on year, as ASKs more than doubled. Load factors also showed a major improvement, jumping 48.2 percentage points to 80%.
International FTKs declined 11.6%, and FATKs were down 0.4%. Freight load factors fell 8.6 percentage points to 67.8%.
AAPA's traffic results are derived from 40 Asia-Pacific carriers.
"Growth in travel markets continued to accelerate in July, bringing the total number of international passengers carried to 43 million in the first seven months of the year, almost five-fold more than the 9 million recorded during the same period in 2021," says AAPA director general Subhas Menon.
"However, full recovery remains a long way off, with traffic in July averaging only 34% of the corresponding pre-pandemic month."
Menon attributes the weaker cargo performance to supply chain issues, inflation, and geopolitical tensions. He is optimistic, however, owing to the "robust recovery" in passenger traffic.
"Overall, 2022 looks to be a better year by far, although there will be bumps in the road to recovery," says Menon.
"Immediate challenges include operational constraints resulting from manpower shortages, in addition to rising costs amid a distinct slowdown in global economic growth."
Amends year at the end of the quote in the sixth paragraph, which incorrectly said 2019 rather than 2021