Aer Lingus staff represented by the SIPTU union are to be balloted after a deal was reached on new pay and conditions at the Irish carrier.
The IAG-owned carrier a week ago issued a formal notification to the Irish employment minister regarding proposed redundancies covering up to 500 staff. It said the cuts were necessary as a result of likely reduced traffic levels following the coronavirus crisis.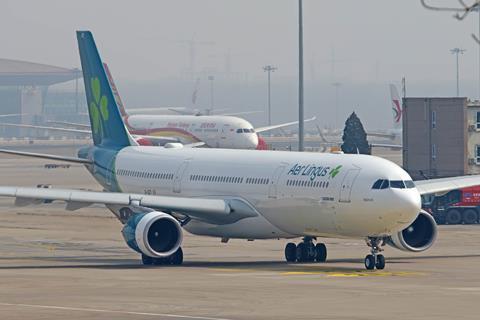 But talks have continued with the SIPTU union. "Proposals relating to pay and conditions of work at Aer Lingus have emerged from intensive discussions between SIPTU representatives and management over recent days and will now be put to a ballot of members," a spokesperson for the union says.
Irish broadcaster RTE, citing a SIPTU official, says that around 270 of the up to 500 jobs originally at risk covered SIPTU members and that the agreement would reduce the number of jobs lost.