Air China chairman Cai Jianjiang has resigned his position, to be replaced by the airline's vice chairman and president, Song Zhiyong.
The company's board accepted Cai's resignation letter on 29 December, according to a stock exchange filing.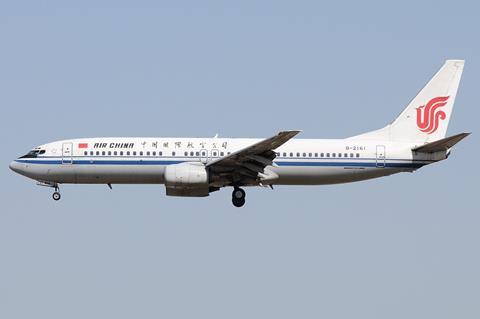 In addition to resigning his role as chairman, Cai also stepped down from several committees.
"Mr. Cai Jianjiang has confirmed that he has no disagreement with the board and the company and that he is not aware of any matter relating to his resignation that needs to be brought to the attention of the shareholders of the company," says the airline.
"The Board wishes to take this opportunity to express its sincere gratitude to Mr. Cai Jianjiang for his significant contribution to the company during his tenure as senior management, director and chairman of the company."
Cai has been Air China's chairman February 2014.
His replacement, Song, has a background as a pilot and has served in a number of executive roles in China's airline sector. He is also the chairman and secretary of the Communist Party Group of China National Aviation Holding Corporation, the parent of Air China and Air Macau.