Air China has promoted its vice-president Ma Chongxian to the position of president, effective 31 May.
The board has also appointed him as an executive director and vice-chairman. The proposed appointment as an executive director is subject to shareholder approval at the general meeting of the airline, the carrier says in a 1 June filing to the Hong Kong stock exchange.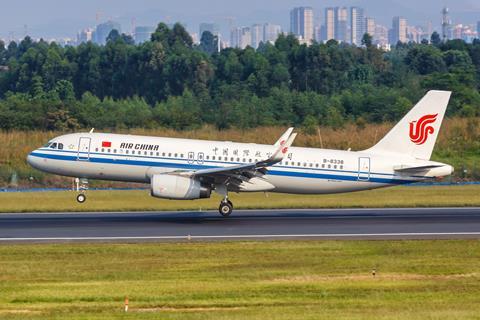 Ma will enter into a service contract for serving as a director for a term starting on the date of approval by the shareholders of his appointment and ending on the expiry of the term of the current session of the board.
Ma will not receive any remuneration for his serving as Air China's president and director, the carrier adds.
He started his career in July 1988 and worked in the mechanical division of the Inner Mongolia Administration of Civil Aviation Administration of China and the aircraft repair plant at the Inner Mongolia branch of Air China International.
Ma has been serving as vice-president and a member of the standing committee of the Communist Party committee of the airline since April 2010. Since April 2021, he has been serving as director, general manager and deputy secretary of the Communist Party group of China National Aviation Holding, and concurrently as president and deputy secretary of the Communist Party Committee of the airline from May, the airline adds.
The current directors of the airline are Song Zhiyong, Feng Gang, Patrick Healy, Xue Yasong, Duan Hongyi, Stanley Hui Hon-chung and Li Dajin.