The chief executive of Air France-KLM has reiterated the group's interest in acquiring TAP Air Portugal as it moves to exit restrictions attached to Covid-era state aid.
Air France-KLM said on 17 February that it planned to take refinancing measures in April that will enable it to exit restrictions – including those relating to mergers and acquisitions activity – linked to financial support received from the Dutch and French governments during the pandemic.
"We are really pleased the constraints have been removed – we can negotiate with confidence and more legitimacy with any opportunities that present themselves," Ben Smith said during a full-year earnings call.
Citing "a few independent airlines Europe" that might be of interest in terms of acquisitions, Smith states: "[As I have said before] TAP is of interest to us strategically – we like the base in Lisbon, we like their position in the Brazilian market."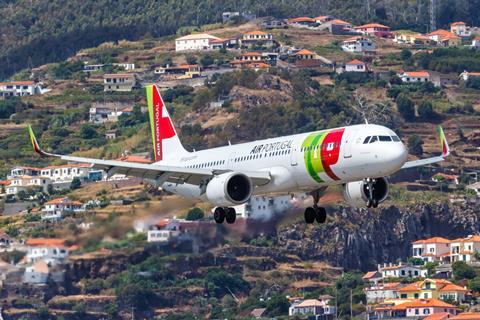 He notes, however, that "there is nothing further to report on that".
Speaking in early November, TAP chief executive Christine Ourmieres-Widener welcomed the interest from Air France-KLM – and potentially others – in acquiring a stake in the Star Alliance carrier.
IAG and Lufthansa Group have also been linked with a move for TAP.
The latter is currently in exclusive talks with the Italian government over a stake in ITA Airways, after Air France-KLM concluded negotiations last year with no deal in place.