Air France-KLM will in April exit restrictions linked to financial support received from the Dutch and French governments during the pandemic, under plans unveiled as it released its full-year earnings on 17 February.
The group plans to take refinancing measures that will take it beyond the 75% redemption threshold on the €1.2 billion ($1.3 billion) recapitalisation aid received from the French government, while it will replace its Dutch-government backed loans with a sustainability-linked revolving credit facility during the same month.
The state aid received by the group put certain restrictions on the business that made some activities – acquisitions, for example – more difficult.
That move came as the Franco-Dutch group said it swung to a full-year net profit of €728 million in 2022, on revenues 84% higher year on year at €26.4 billion. Operating profit for the full year came in at €1.2 billion, with the group's operating margin improving despite higher fuel costs. Those figures marked the business's first profitable year since the pandemic hit, and were also an improvement on earnings in 2019.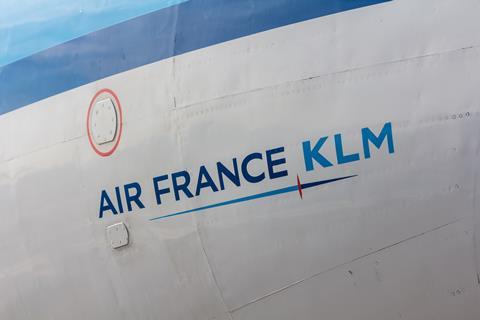 Noting that the business had been able to "successfully capture a strong demand for travel", Air France-KLM chief executive Ben Smith says it has "turned the page on Covid" and is looking forward "with confidence in our ability to address the challenges ahead".
The group says both Air France and KLM achieved positive operating results for the full year, citing the success of "transformation efforts".
The positive full-year performance was rounded off with an operating profit in the seasonally weaker fourth quarter, of €134 million, as revenues surged 47% year on year. That quarterly performance was ahead of the equivalent period in 2019.
Air France-KLM says it expects to achieve 95-100% of 2019 capacity for full-year 2023.