Air France-KLM expressed confidence about the winter demand outlook as it reported an operating profit of €1.02 billion ($1.02 billion) for the third quarter of 2022.
Notably, the operating result and group revenues of €8.1 billion in the July-September period were ahead of 2019 levels, the Franco-Dutch group said on 28 October, and came despite high-profile operational challenges at KLM's Schiphol airport hub.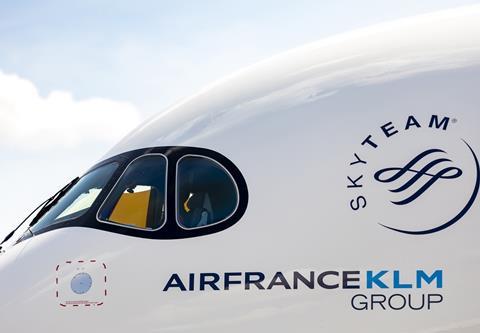 "Thanks to solid preparation and to our agile approach to capacity, Air France-KLM was able to make the most of the strong travel demand this quarter," says group chief executive Ben Smith. "While the situation remains unsatisfactory in some key airports… we saw significant improvements following the operational challenges that had erupted earlier this year.
"The group posted a strong operating result in spite of rising fuel costs and inflation, and the group remains confident in its ability to further increase capacity during the winter season."
Split by business unit, Air France contributed €570 million to the group operating profit, KLM €443 million, Transavia €123 million and the maintenance operation €46 million.
Air France-KLM swung to a net profit of €460 million for period, which saw it operate 89% of 2019 capacity on a load factor of 88% – the latter metric being two percentage points off the pre-crisis level.
Yields were up 18% in premium cabins and 22% in ecomomy versus 2019 levels, helping the business to overcome higher fuel costs in particular.
On the cargo side of the business, capacity in the third quarter was 7% below 2019 levels but an "exceptional yield performance" meant revenues were 61% higher.
Air France-KLM now expects to report a full-year operating profit of more than €900 million.
It expects yields to continue at above 2019 levels during the winter season and plans to operate around 90% of pre-Covid capacity in 2023.