Air France-KLM is to launch a new €300 million ($311 million) offering in a further step to accelerate the repayment of French state aid it received in response to the Covid-19 crisis.
The Franco-Dutch airline group earlier this month said that after strong third-quarter results it was repaying €1 billion early to the French state. The group had already last December made an early repayment of €500 million on the €4 billion state aid it received from the French government during the pandemic.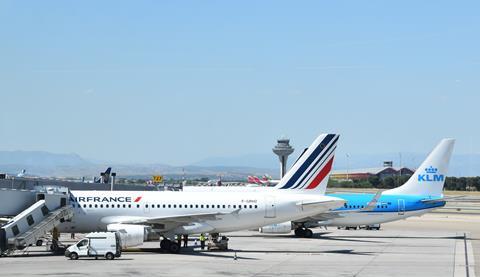 In launching an offering of bonds convertible into shares through a placement to qualified investors, the group says the proceeds will be fully allocated to the repayment of perpetual bonds held by the French state that were issued in April 2021.
One of its shareholders, logistics firm CMA CGM, has already indicated it will participate in the issue, pro-rata to its 9% holding.
The Dutch Government, which holds a 9.3% stake, will not participate in the offering. In a letter the Netherlands parliament, finance minister Sigrid Kaag says taking part in the offering is not necessary to safeguard "Dutch public interests".
If the bonds are converted into shares, it means the Dutch stake will fall to 8.7%. Neither will the French government, which is also a shareholder in Air France-KLM, participate in the offering.