Tata Group carriers Air India, Air India Express, and AirAsia India will be co-located in a bid to promote collaboration.
The move will see Air India vacate offices in government-owned locations across the country including from major locations in Delhi, said Air India on 9 September.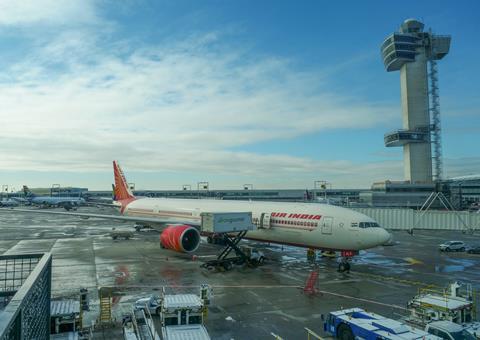 Major Air India Delhi locations will move to an interim office space in Gurugram, before moving to a new office campus in the Vatika One-on-One development.
The move heralds a major rejigging of the carrier's structure following its privatisation.
"Together with the relocation and consolidation of offices, the airline's regionalised organisation structure will be progressively disbanded and replaced with a centralised one," says Air India.
"This will allow consolidation of presently-dispersed teams, co-location of managers with their teams and physical adjacency of related functions. The physical move will be accompanied by greater focus on team and culture building, together with efforts to enhance accountability and result orientation."
The new Delhi campus will also accommodate low-cost units Air India Express and Air Asia India. Moreover, group level functions will be created to improve "capability, effectiveness, and economies of scale" across the three carriers.
The statement makes no mention of Vistara, the joint venture in which Tata owns 51% and Singapore Airlines 49%.
The office moves are notable because analysts have long speculated that Tata will eventually merge Air India with Vistara, creating one premium brand, and AirAsia India with Air India Express, creating one low-cost brand.
"The consolidation of many premises under one roof, and the evolution from a regionalised to centralised structure, is a significant milestone in Air India's transformation journey," says Air India chief executive Campbell Wilson.
"Aside from improving the opportunity for collaboration, upgrading employees' work environment and enhancing effectiveness both within and across functions, it is a powerful catalyst for cultural transformation. Together with the deployment of new technology and communication platforms, and the co-location of Air India with sister airlines, it is an exciting step forward."
In January, Tata Group formally completed its acquisition of Air India from New Delhi. It subsequently named SIA Group veteran Wilson as Air India's chief executive.