Air India has joined the Association of Asia Pacific Airlines (AAPA), giving the trade body an active member in the fast growing Indian air travel market.
Air India's membership is effective immediately, says AAPA. News of its membership also comes days after the conclusion of the the association's 66th Assembly of Presidents in Bangkok.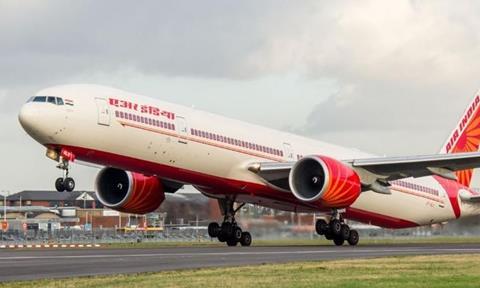 Air India will be the AAPA's 15th member, according to the association's web site.
"It is an honour for AAPA to welcome Air India into our ranks as the first Indian airline to join the association," says AAPA director general Subhas Menon.
"Air India operated its first flight in 1932 in India, which represents one of the largest civil aviation markets in the world. The airline will add considerable weight to the international aviation discourse undertaken by AAPA on behalf of Asia Pacific airlines."
Air India chief executive Campbell Wilson attended the recent AAPA meeting. Before joining Air India Wilson served in several senior roles in the Singapore Airlines (SIA) Group – itself an AAPA member.
The group's other members are Air Astana, All Nippon Airways, Asiana Airlines, Bangkok Airways, Cathay Pacific Airways, China Airlines, EVA Air, Garuda Indonesia, Japan Airlines, Malaysia Airlines, Philippine Airlines, Royal Brunei Airlines, SIA, and Thai Airways.
Air India has also announced that it is re-joining the Federation of Indian Airlines, which works with authorities on matters of concern such as safety, passenger amenities, and other areas.
"India is on the cusp of an aviation boom and, as a leading player, it is the responsibility of Air India to play an active role in helping realise this potential," says Wilson.
"Membership of FIA and AAPA, along with our existing role in IATA, allows us to work together with our domestic and international peers, as well as other stakeholders, to address issues for consumer, industry, national and international benefit."
Updated with Air India announcement on FIA, and Wilson's remarks on industry forums